Stinky the cat is fascinated by water. In that, he's following the proud tradition of virtually every other pet I've ever had, which is: "Pick the traits that people associate with your kind and avoid them at all costs, replacing them instead with the behaviour of another animal. ANY animal. As long as it's not the animal you appear to be AT FIRST GLANCE. A random object will do too, on occasion." So far I've been the proud mummy of:
Nanoo
, the rabbit that thinks she's a Bull Mastiff,
Giovanni
, the dog that thought he was a cat,
Ghost
, the parakeet that thought he was an office secretary and tried to type on the computer keyboard,
The Count
, the canary that thought he was an electrical appliance, and had managed to copy the sound of the telephone and the digital alarm clock so faithfully that guests often exclaimed " can't you hear the phone, aren't you going to pick up?"
And foster mum of a nameless parakeet that thought he was the Olympic Champion of Latvia in Athletics, and had a habit of sliding his head between his legs, twist his entire body
while still gripping the cage bars with his feet
, come out the other side (where his butt was supposed to be) and then sit there and look at you calmly, like the birdy version of Elastoman.
Now the cat has taken to running out from wherever he's hiding any time anyone turns the tap on, jumping on the sink, and staring at the water in fascination. *Glance* tap. *Glance* drain. *Glance* tap. *Glance* drain. You can practically see the cogs turning. He seems THIS close to figuring it all out. Occasionally, he'll stick his paw in the flow as well. When we take a shower, he sits on the edge of the bathtub and gets sprinkled with water.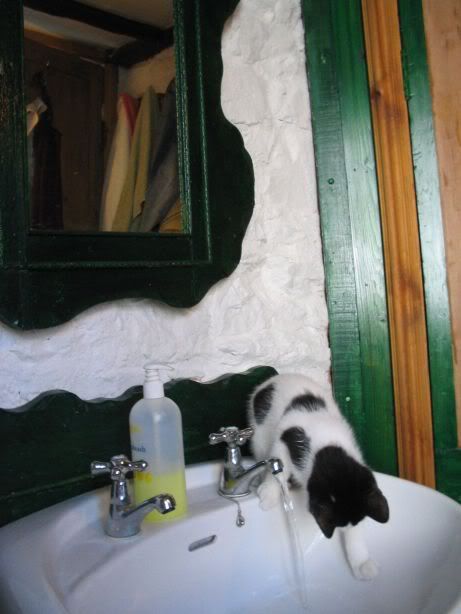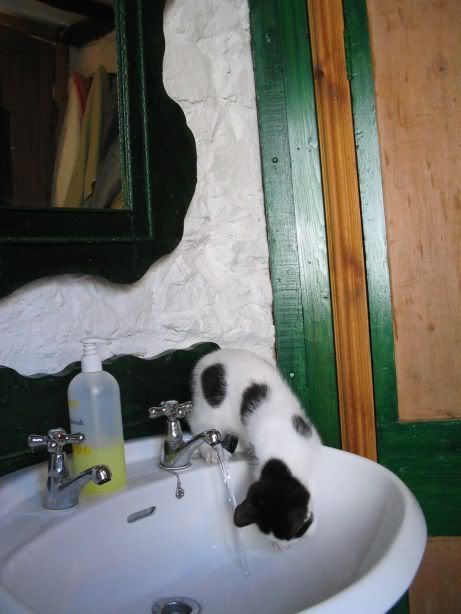 And now, yet another story from Greece that I have to share with my unsuspecting victims... errrr.... dear friends. This is a true story. Names have been changed to protect the innocent.
My friend, let's call her Vita, has a 6-year-old Godson, let's call him Schliemann (Heinrich Schliemann? Get it Vita? *nudge-nudge*) Schliemy has recently decided he wants to be an archaeologist when he grows up, and to that goal, he and his friends spend many happy hours digging in the playground across the street from where they live. One of these digs has yielded a piece of broken tile, which they promptly decided looks old enough to be
ancient
, and so they proudly showed it to Vita, and asked for her expert opinion.
Vita thought it would be fun to play along, and so she promised that she'd take the tile to University and show it to her professors. Then, she and another friend typed a letter that was supposedly from the University, thanking him for bringing the matter to their attention. The playground, the letter informed him, had been built on the ruins of an ancient temple to Artemis, Greek Goddess of the Hunt, but even though the University was aware of the temple's existance, excavations were regretably not possible at present, but who knows what the future might bring? However, he had done the right thing by showing them the tile, now their technicians could restore it, good lad, etc etc.
To clarify
: This letter was typed on plain white paper, not official University stationary. Then, they put it in a plain white envelope and typed his name and address on it. For that extra touch of realism, they,
*get this*,
printed a second sheet of paper, headed TILE DATING RESULTS, and stuck a couple of pie-charts on it.
Sample Microsoft Word pie-charts
. The kind that is divided in pie-slices, with percentages written next to them. They didn't bother to edit it at all, or add, I don't know, explanations of WHAT the pink slice was 25% OF. They figured this should be enough for a 6 year old, right? To be on the safe side, Vita informed Schliemy's mum that they were playing along with him and then handed him the Reply from the University.
What she hadn't predicted was that Schliemy would be so excited by this reply, he'd take it to school and show it to his Teacher. School Teacher. The kind that has a University Degree and (usually) a functioning brain. The Teacher in question read the Reply and was absolutely amazed. Why, you could have knocked her down with a feather! One of her little pupils making such a big discovery! She promptly read the letter to the rest of the classroom, then took it to the next classroom and read it to them too, assigned them an essay on the subject as homework, and took to calling Schliemy "Our Little Archaeologist" for the next couple of days. After that, thankfully, she spoke to Schliemy's mum, and was informed that the whole thing was a joke the boy's Godmother played on him. ("But I thought... But the letter seemed so OFFICIAL!") At least she didn't have the time to go to the newspapers, or we'd be in REAL trouble.
Here are some more pictures of the new house... Still working on it!
Our Bedroom: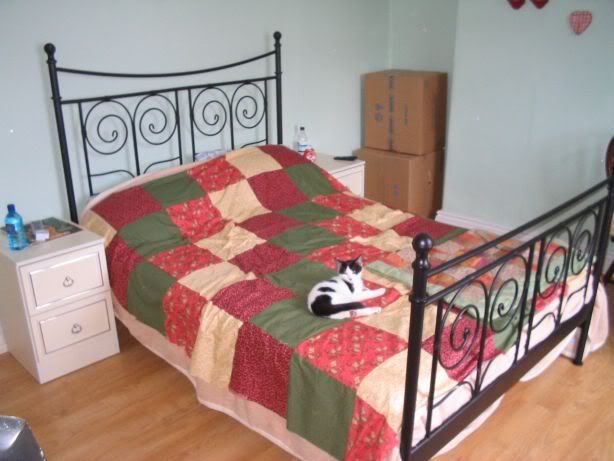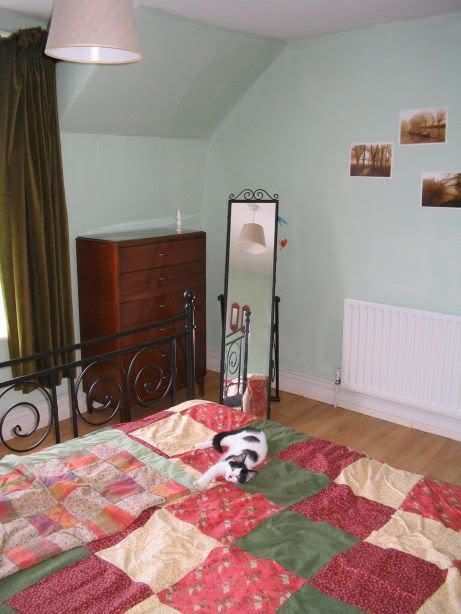 Matilda's Room-To-Be (when she's older):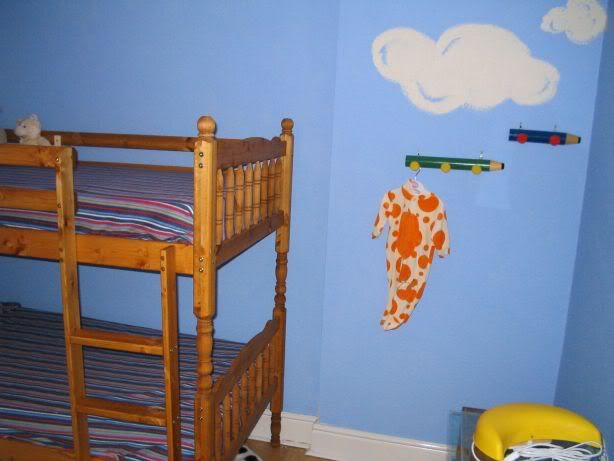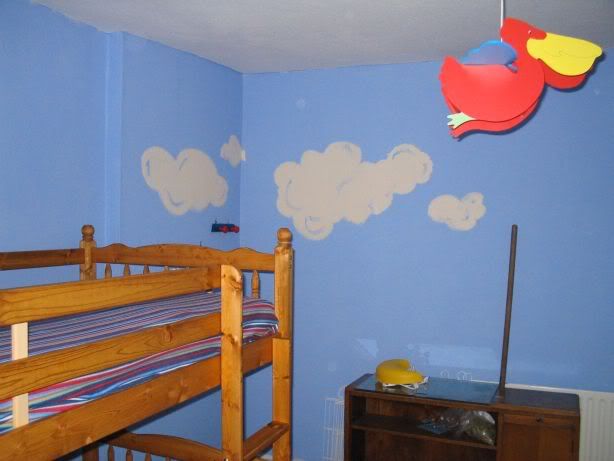 Our View: