After carefully examining the merits of each choice, consulting nutritional experts and deciphering the omens hidden in the flight of birds, I decided to feed Matilda orange gloop (carrot) because it colour-coordinates better with her apron (no, not really!) Well, she wasn't very impressed! Have a look at her expression -eyes pleading for help as she is trying to avoid
the attack of the Orange Gloop
: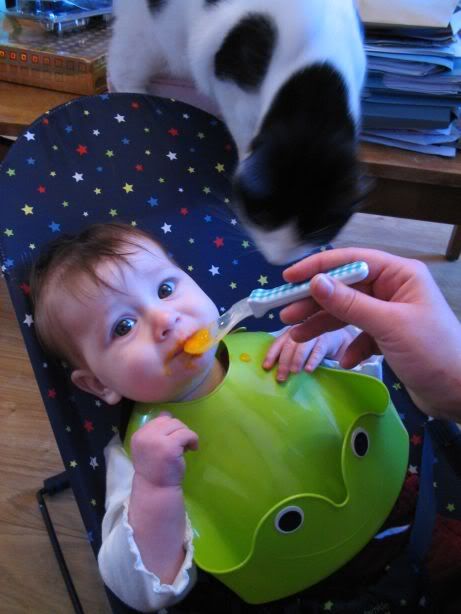 And if you weren't quite convinced, here's another shot of what Matilda thinks of her carrots: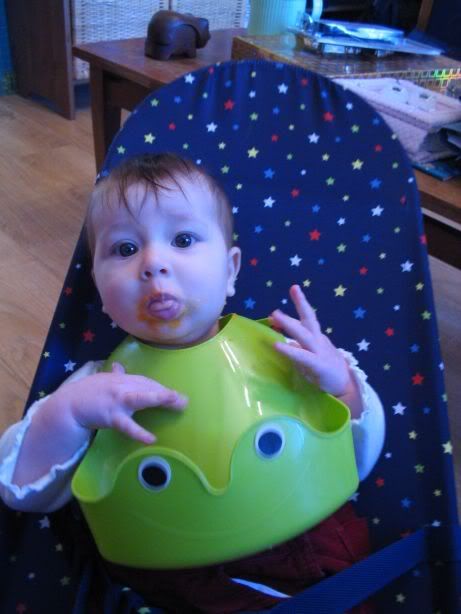 This weekend, we sat down and watched all the video footage we've taken since Matilda was born -from hairy little monkey-baby to gloop-spitting screecher (yes, I can't drop it!) We were very surprised at how much Matilda had changed, but also at the impression our footage gives of early family life. Apparently, we were spending all of our time either staring at our infant lying peacefully on our laps, or being borderline abusive to her. We've got video footage of Matilda hungrily sucking the tip of my nose, Matilda being vigorously shaken back and front (row-row-row your boat,) Matilda being vigorously shaken up and down (hop little bunnies, hop-hop-hop,) Matilda looking surprised while we howl with laughter at something (and then she started crying) and Matilda having a poopy nappy changed (although, that's not being abusive to Matilda, it's being abusive to the audience!) Not suprisingly, my own memories of the early days are a bit different: what I remember varies from waiting for Matilda to start crying, to wondering if Matilda is dead because she hadn't cried in a while, to desperately trying to stop Matilda crying. Peter recalls asking anyone he could find who had children "when would things get better." And yet, and yet, we still ran for the camera during the precious moments of peace, and we've got the footage to prove they existed! And they did exist, and it did get (even) better, and we're looking forward to starting our next little spud-project; (I hope these words don't come back to haunt me in a few months!)
This is a picture of me as a baby: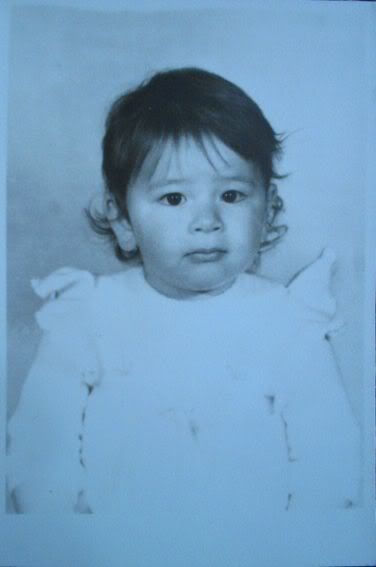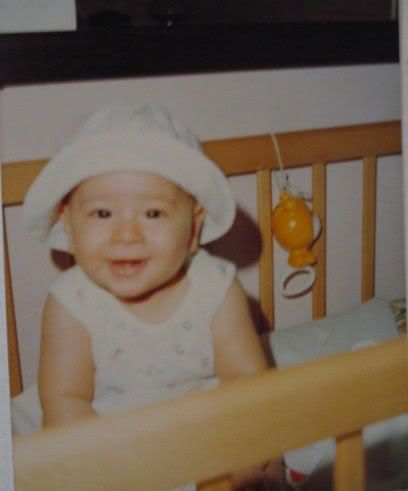 And this is Matilda: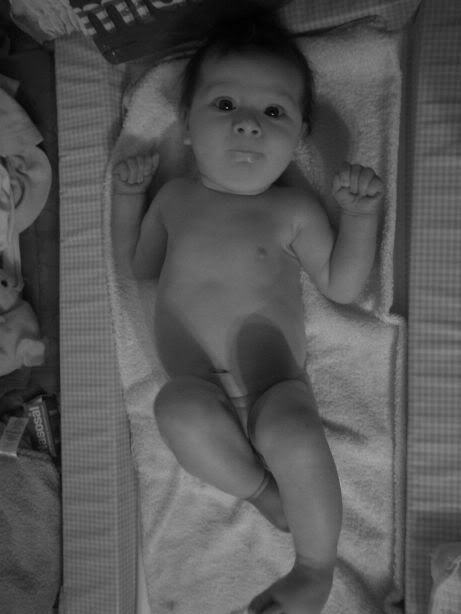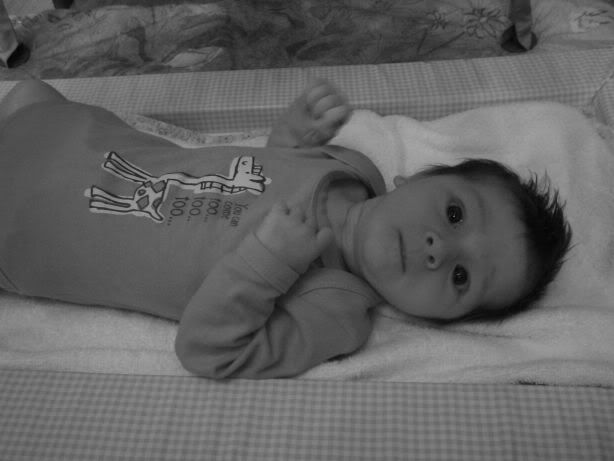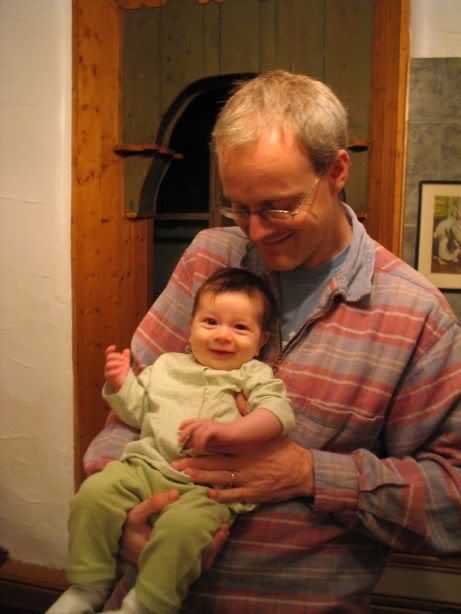 And this is a newborn picture of Matilda. See how different she is?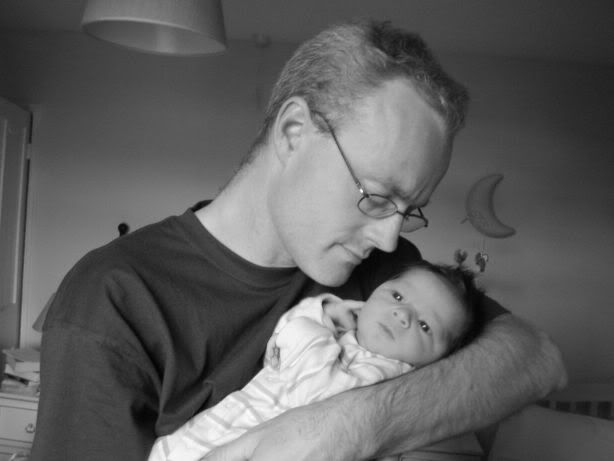 And finally, after popular request, the before-and-after pictures of our kitchen.
Before
: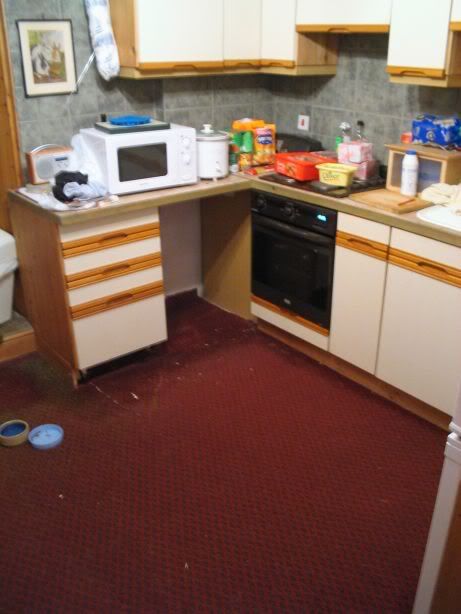 After
: