Our Screecher Creature is almost 6 months and it will be time to start her off with some solids soon. I think this is one of the biggest milestones in her first year, when I'll no longer be her only source of food. (At least I'll think that until it's time for her to start crawling.) Could this be the end of the days when I would simply whip my boob out when she was fussy and plug her up? (Errrr.... nurture her, I meant!) Probably not, but I can't help feeling a bit sad about it. I even feel sad when she's biting me, and that says a lot about how far I've come since I thought breast feeding was bloody boring. Still, no use getting too sentimental about it, and you'll be probably seeing some "first solids" pictures soon, so you tell me: Would you rather see Matilda covered in orange gloop (carrot,) yellow gloop (banana) or green gloop (peas?) Go on, vote, now YOU can make a difference.
And we've had another milestone, last week I got my period back for the first time since Matilda's birth. I won't subject you to the gory details, but you need to have your period to make another baby. That's all I'll say... Tee-hee!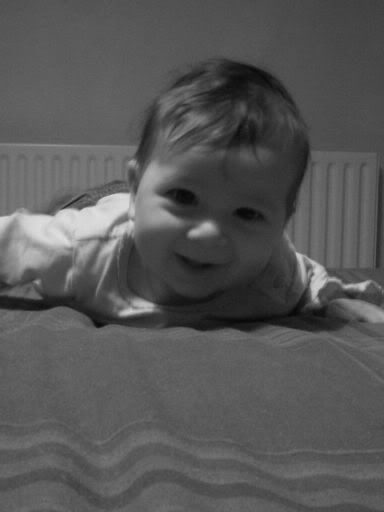 Yesterday Matilda woke up from a loooong nap very hungry and very wet. While I was changing her nappy, she started grinning and patting my boob. Communication!
We'll have to get her new nappies soon, since she's growing so much. That said, she has been known to pee and poop in her potty lately. After reading and hearing about
Elimination Communication
in babies, we got her a little potty and we sit her on it for a couple of minutes, a few times a day (2-3 times usually). For the past 3 weeks she's been peeing in it at least once a day, more often twice, and had a good few poops in it as well. Then she grins and waits for me to say "Well Done" and get her off. We're not doing it often enough to actually get rid of her nappies, but I like the fact that it helps her associate the feeling of "going to the toilet" with the potty and not just with the nappy.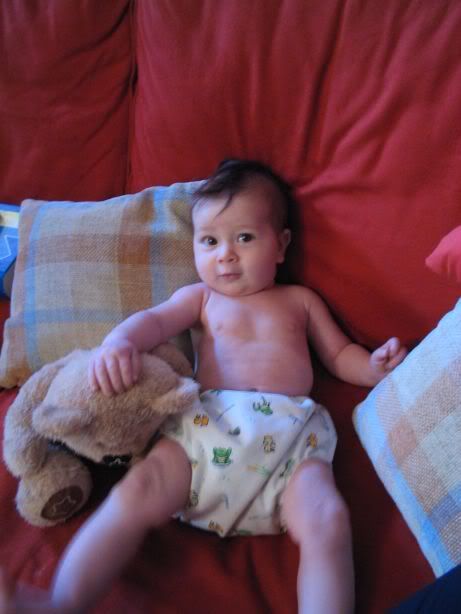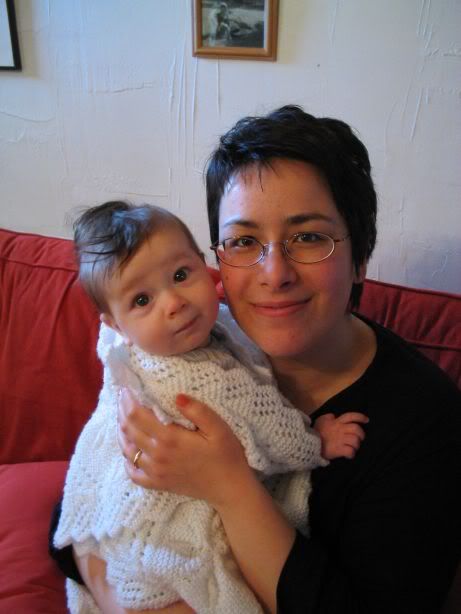 And the cat is getting into everytyhing as ever, bless his furry little wiskers!