See, a few days ago I was going to make a post all about how Matilda has started sitting up really really well, and babbling, and how wonderful it was. I was going to say that within days, she seemed like a different baby. Much more content, she'd sit there just playing with her toys for ages, and chatting to herself "A-da-da-da-da-da. Ra-ra-ra-ra." AND she'd slept well for a couple of nights. Bliss! Our shrieking days are over! All hail the new improved baby!
Erm, yeah. Well, she's back to shrieking, and had a blast doing it all through the day yesterday. I think it's her favourite thing in the whole world, and she'll run back to it as soon as she masters any other skill. Nothing can hold a candle to shrieking. So, all this proves is that if I don't blog about something good AT THE VERY MOMENT IT HAPPENS, I probably never will. Bleh.
Some Hours Later:
Ok, I'm feeling a bit more forgiving now, I took Matilda out for a walk (that lasted several hours) and now she's playing on her own. She's not too bad, maybe we should keep her after all! (A-da-da-da sound has returned.) I'll still not edit this post, because if I keep editing my posts every time my mood changes I'll never get anything up! (Guess why it takes me so long to write a new post....)
This morning, Matilda woke me up by playing with my lips and trying to stick her fingers in my mouth. (Granted, it was after we had spent The Night From Hell, but still very sweet...)
Earlier this week I was holding another baby while she was sitting playing on the floor, and she started acting very agitated and trying to attract my attention. I thought it was too soon for jealousy...?
Right now, Matilda is sitting in her crib, with the cat. He is lying down, and she is trying to show him her toys. ("A-da." Lift toy towards cat. Drop. "Ada! Da! Adada!")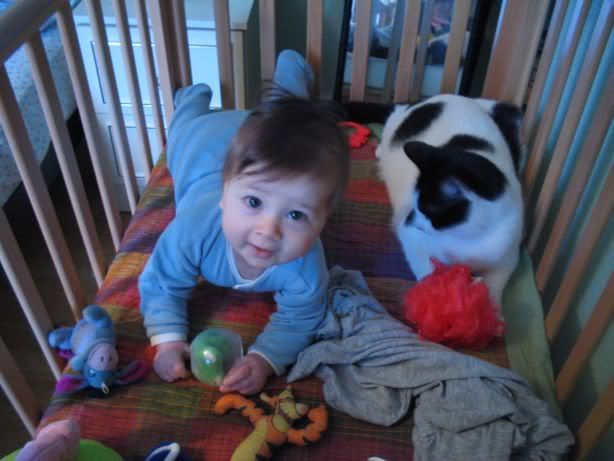 They were playing together yesterday too...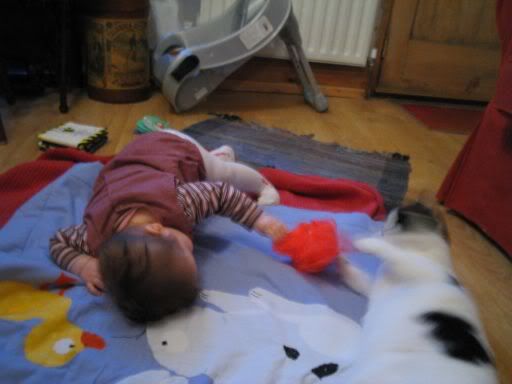 Here you go mummy, have a toy: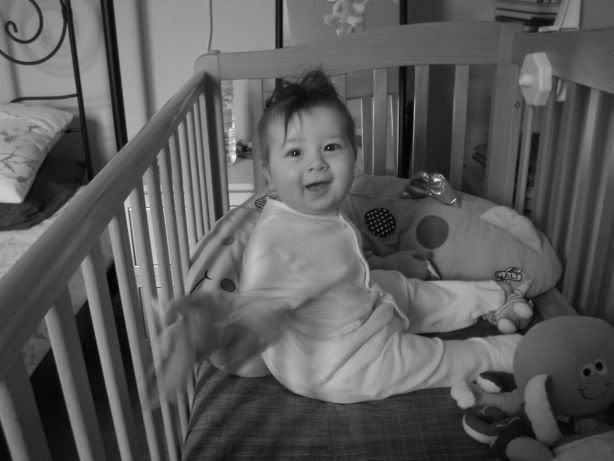 When I say Matilda likes her food, I mean it: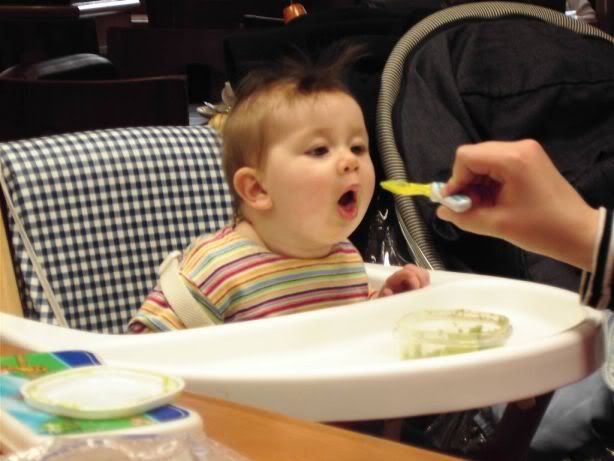 Matilda in her new dress: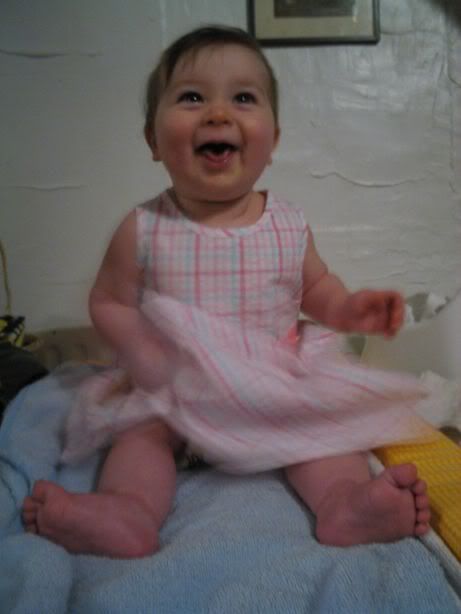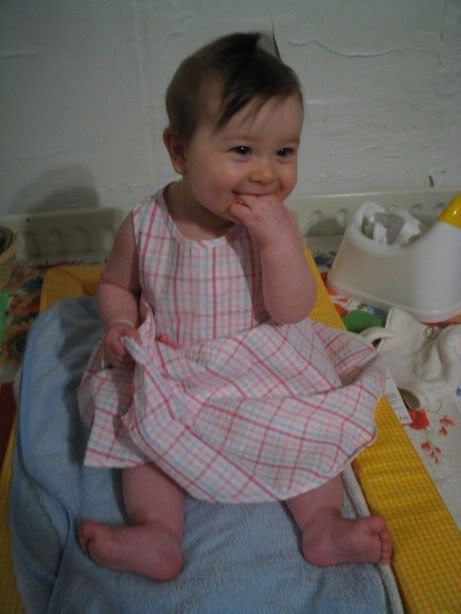 ....Could YOU stay mad at her?