We've had anothe couple of weeks of sickies over here -this time a tummy bug seems to have gone though us all. Having a baby has really faffed up my immune system I think; I used to hardly ever get sick at all, and now I seem to be picking something up every few weeks. This blows. Matilda's tummy bug version seemed to result to spectacularly malodorous nappies full of undigested food. I fed her raisins one day for lunch, and they were appearing in her nappy in amazingly good condition for the next couple of days; she might have picked them up straight from her dish and stuck them in there, for all the good passing through her digestive tract did them. She seems to be recovering now, but I'm monitoring what she eats very carefully, to make sure it was actually a bug and not some rogue food allergy that caused this.
She's getting really good at feeding herself now; you can hand her a whole banana, she'll hold it in her hand and gum it to death. It's so much fun, I'll have to take a picture of it soon. She is comando-crawling (towards the cat,) grabs the cat's tail, and she turns and smiles at the right person if you ask her "Where's daddy/mummy?" She's trying to pull herself up in her crib, but she's only managed it once so far; if you help her get up though, she can support herself and stand holding on to the edge of the furniture.
Mummy, what are you doing with that thing?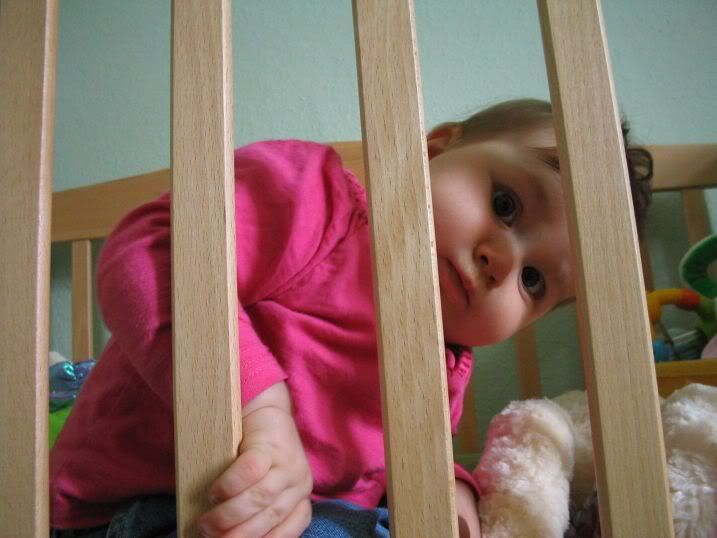 Ooooh, pictures, I need to look cute!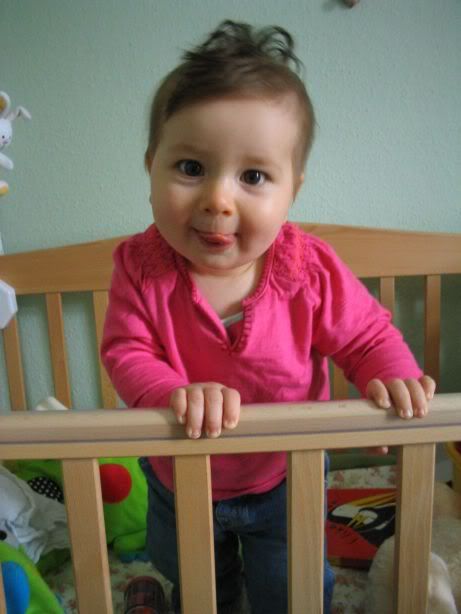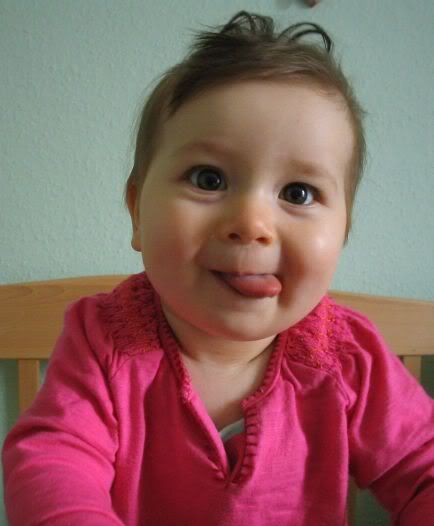 It's so hard being a model...