Natalie is back from Thailand and I saw them all yesterday, at Ola's birthday party. For which Natalie managed to provide an amazing spread of home-cooked foods, and gift bags for all the children with their names spelled on them in glitter, days after returning from a 10 week back-packing trip with 3 children under 5.
I spent an embarassingly long time hovering in the kitchen, picking things off the food-table (did I mention the food was excellent?) while every other parent in the room demonstrated their ability to actually listen, understand and respond to questions coherently despite the bloodcurling battle-cries emitted by at least 5 children at any given time. (Does parenting a toddler make your hearing sharper? Was I fighting a losing battle, because my baby is pre-verbal? I mean, it went something like
"W..... You ..... Oooo?" "Excuse me?" "Oooo......ing......errr?" "Erm...yes?" "No, I said W.....oooo...er....ing?" "Never mind, I'll go eat.")
Matilda managed to avoid being trampled by the herd of rampaging toddlers, and got introduced to brightly coloured plastic balls: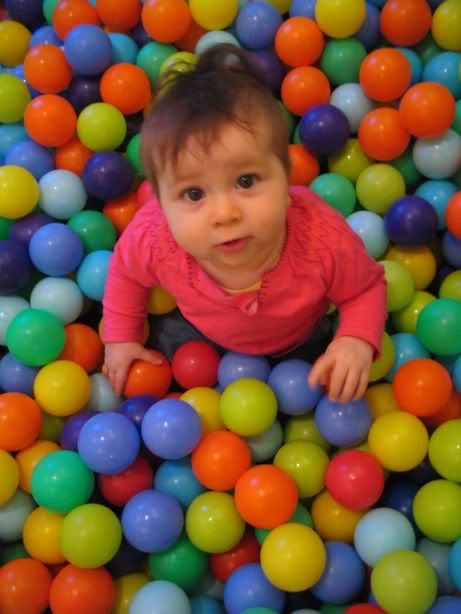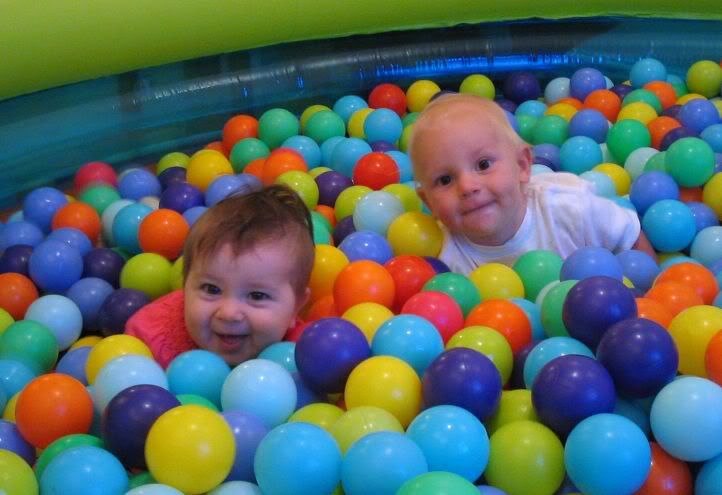 That little cutie next to her, incidentally, is Atticus, who in the past two months grew hair and learned how to stand. Am I out of line for feverently hoping she'll hook up with the boy next door when she grows up? Do you think if I keep telling her "Whetever you do, stay away from that Atticus. I know what these boys are like," might help get them together? I mean, look at that scrumptious little guy (and I am refering to the one in nappies!)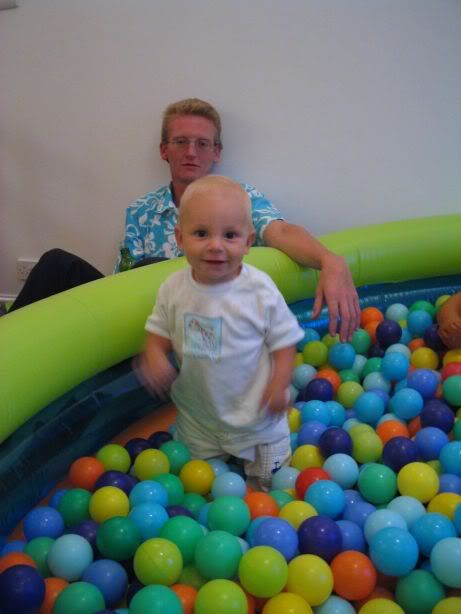 Highlights:Me
: (To Reggie, who was wearing a Spiderman costume) Oooh, are you Spiderman?
5 year Old Boy
:
Actually
, that's not the real Spiderman.
Me
: Yeah, the real Spiderman can climb walls.
5yo Boy
:
Actually
no, the
real
Spiderman doesn't even exist.
Me
:....
Also, I got to see about a dozen flims' worth of photographs from their holiday, and after all the shots of children running around naked in idyllic beaches, I was almost jealous. Until Natalie mentioned that in Thailand everyone kept telling her "Oh, 3 children and another one in your belly, how lovely..." She said
"Eventually I got tired of saying 'No, I'm just fat, not pregnant,' and started patting my belly and nodding."
Incidentally, Natalie is NOT fat, and she certainly is a lot thinner than me. It must be that the Thai people are so tiny. Note to self: Never, under any circumstances, ever, and I mean EVER, visit Thailand.
We had a lovely time when Alan and Jill visited last weekend and got some hands-on Matilda-lovin'. Also, I got treated to a lovely meal out and the priceless information that when Alan was invited to parties as a small child, his mum would feed him a sandwitch before sending him off, because he would eat so much she was afraid he'd embarass her! So the Sprogling's tendency to eat anything you put in front of her does not NECESSARILY come from my side of the family. Phew!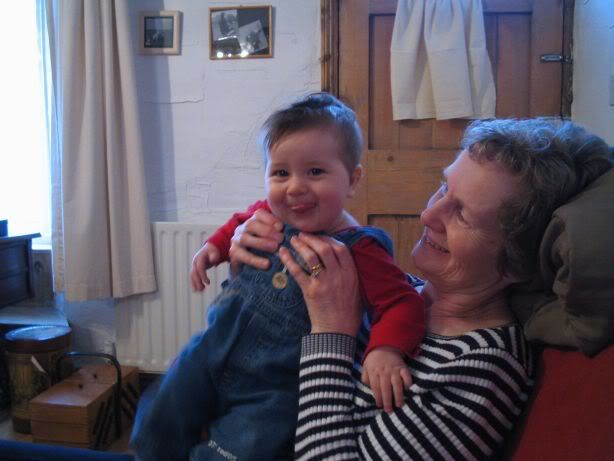 Do you think Matilda is starting to look a bit too much like me?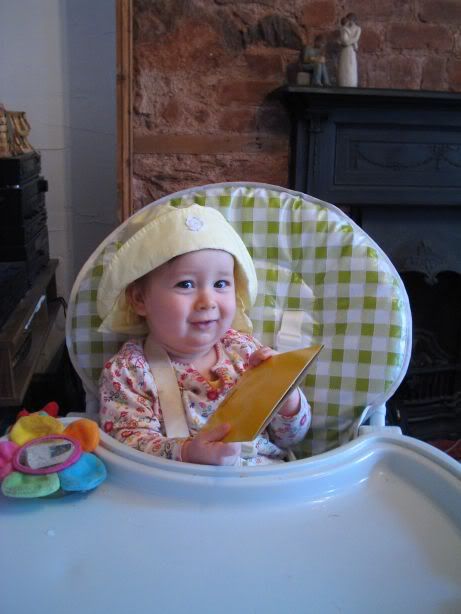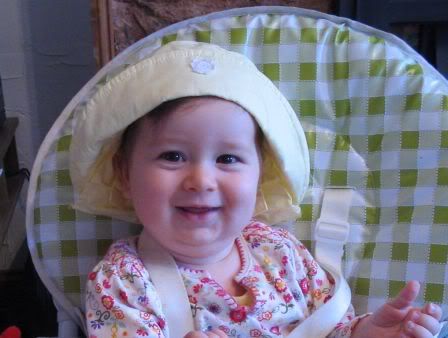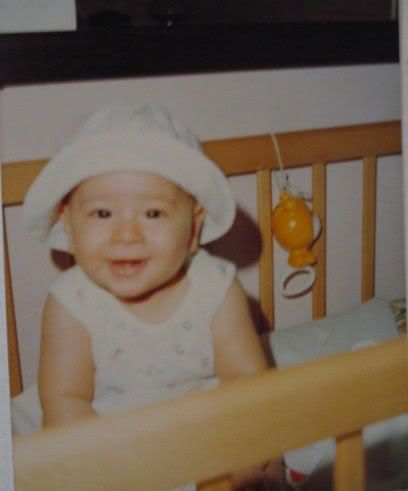 UPDATE: Oh!!! Oh oh oh!!! Matilda just now this very minute mastered the art of pulling herself up in her crib! I had to put that down in writing!