We're back! Matilda had a great time playing with her cousins and being the centre of attention, and generally acted like the perfect little thing she is. She got plenty of compliments from everyone, and her Popop said "She just walks around with a permanent smile on her face, doesn't she?" Yes, she does. She's a happy little thing; but it's always great hearing other people say so (you know, because I can be terribly biased.)
Interestingly, she's had the best sleep of her life the week we've been away, with only one or two feeds per night and even went 48 hours without breastfeeding at all (at which point I panicked and had to go wake her up -teehee.) We pushed one of the two single beds right next to our double bed, because it was too narrow. Check out the ultimate luxury: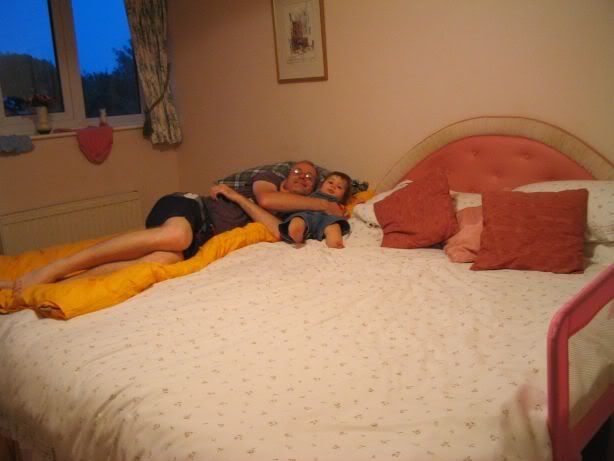 She's back to her old bad habits now, and we're wondering if she just enjoyed having the extra space to sleep in. I am seriously considering just losing the bedframe and putting two mattresses on the floor of our bedroom to re-create the experience, but then where is Spud going to sleep? And how are we EVER going to manage staying over at anyone else's house if that's the sleeping arrangements our two are used to? Decisions, decisions... (Right now we're hoping Spud will be in the bed-side crib and Matilda will stay in our bed.)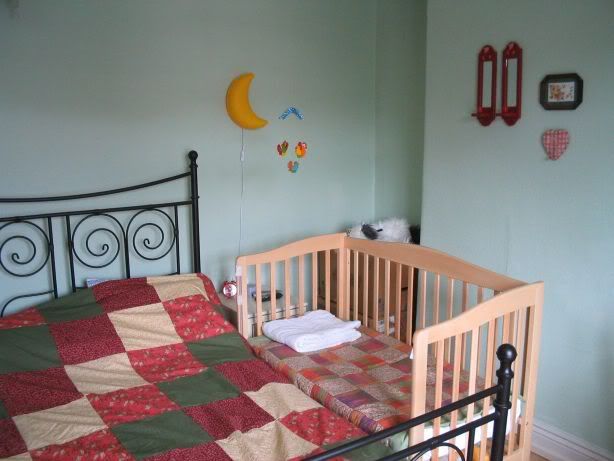 Matilda on the beach. She got very excited, running up and down, and really enjoyed playing with (and eating) sand.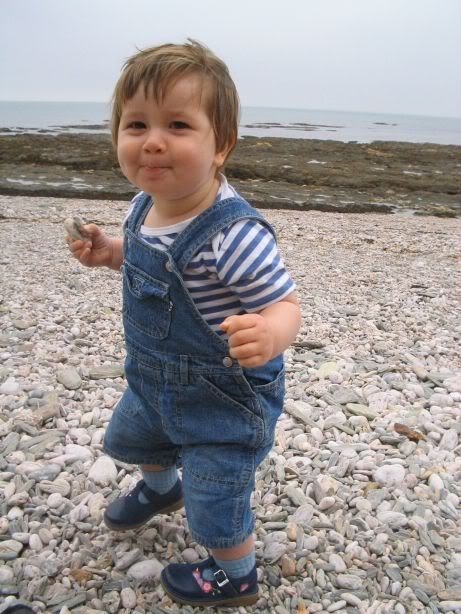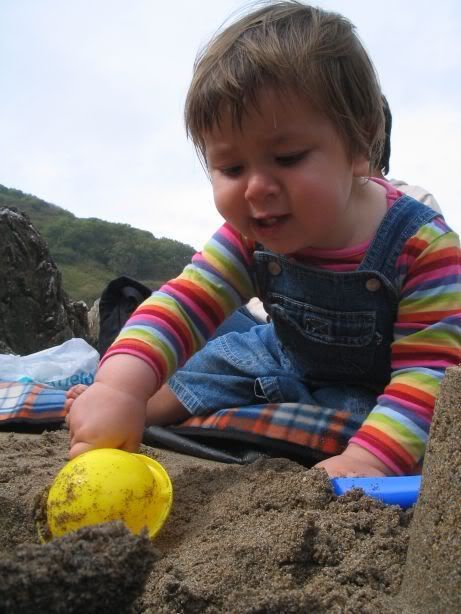 Talking a walk on the cliffs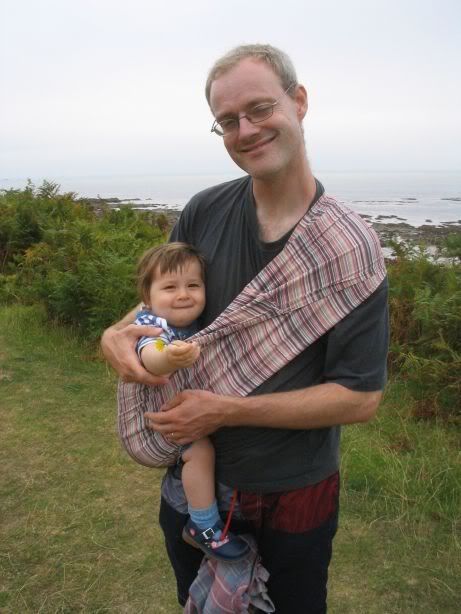 The cottage also had a swimmingpool. Have a look at Matilda floating around with her armbands (like a little cork, her Nanny said.) She was trying to immitate me and blow bubbles in the water.