Guess what Matilda said when we asked who that creature on Peter's birthday card was:
She said "Yaya!"
After that, her Nanny and Pop Pop carefully avoided asking her to name any other characters, for fear of being identified.
Peter's parents came over for his birthday and we sat in the garden for the first time: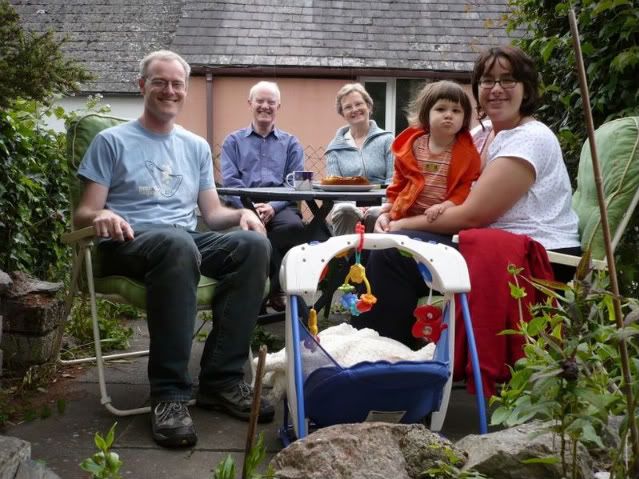 Matilda really enjoyed running up and down the path: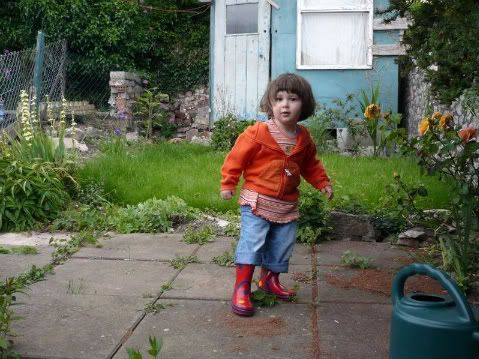 And falling into my daisy bush a minute after this photograph was taken!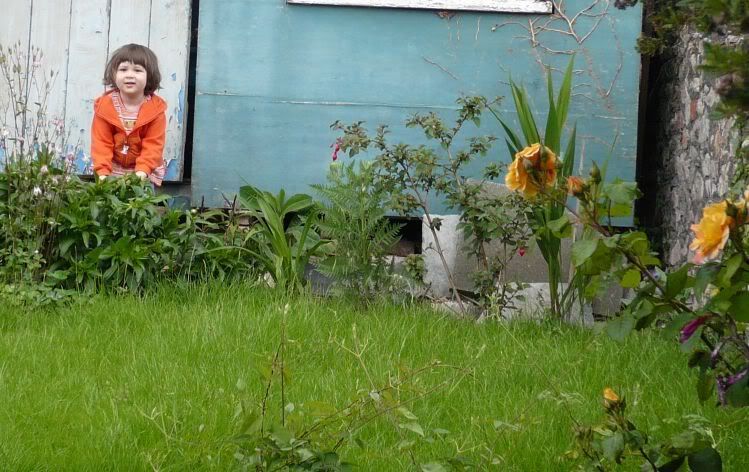 Here is "baby Matilda" in the baby swing: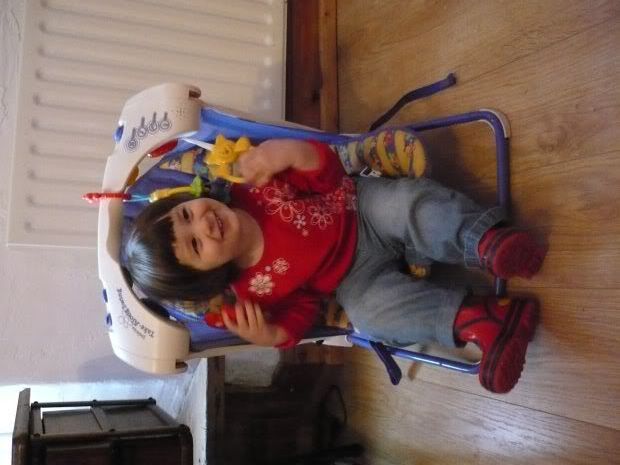 And Matilda the Basketcase, eating a carrot (in a cunning attempt to
win her brother's adoration
)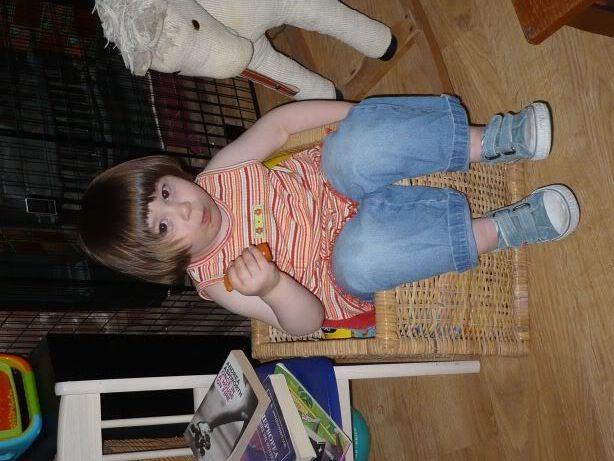 Notice the snazzy haircut? I did that! Erm, it's a bit crooked, but all in all, I felt quite brave and proud of myself afterwards.
Matilda having her world turned upside down: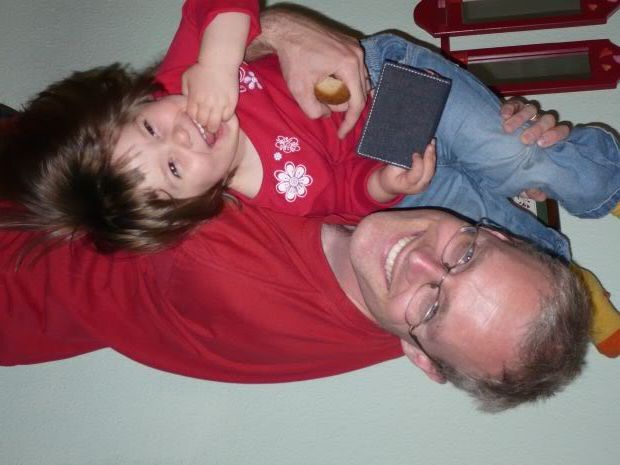 I took her to a public toilet with me (I should have learned my lesson!) and she wanted to wipe me... Then she started singing: "Change my mummy's butt, cange my mummy's but, wash it wipe it, clean it, kiss it, change my mummy's butt!" Note to self: Stop making up excrement related songs, she's getting too creative!
But, if I have to stop singing about it, I can still shop to make my point! I got this
T-Shirt
for Philip: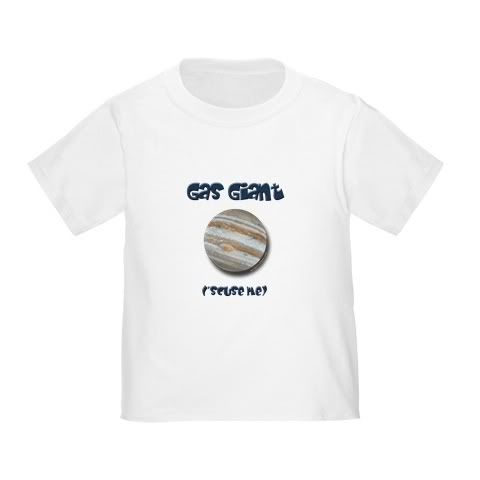 Peter with his Mini Me: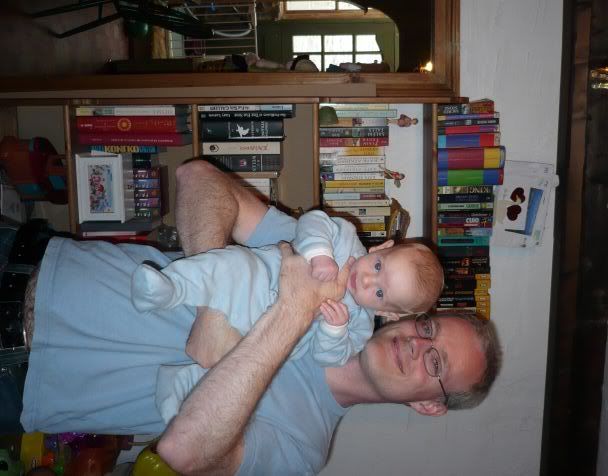 Obviously it won't be too long before they're beating each other up!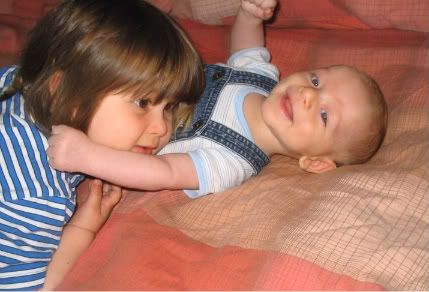 I Stink? YOU Stink!