Sunday was a rare, sunny day and Nanny, Pop Pop, Cathy, Craig and cousins Mia and Alex met us at Crealy Park for an early birthday celebration.
Crealy Park is amazing.... a vast grassy expanse filled with games, roller coasters, farm animals, trains to ride, benches to have a picnic on and so much more... We spent a good seven hours there. Philip was sitting in the wrap the entire time, watching the activities or snoozing, and came out for a quick boob every time we stopped for a snack. Matilda had the time of her life and is still talking about it.
As soon as we arrived, we were greeted by Harvey, the Crealy Mascot: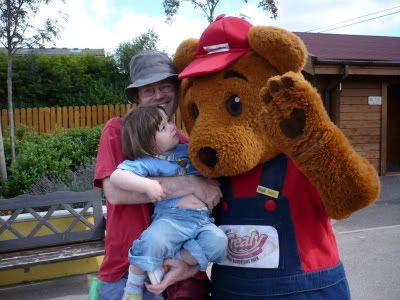 Nanny and Pop Pop were already there, and had made sure everyone knew it was Matilda's special day: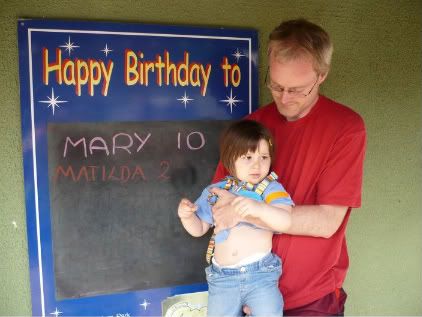 When Mia and Alex arrived, we went for a pony ride. Matilda's pony was called Barley: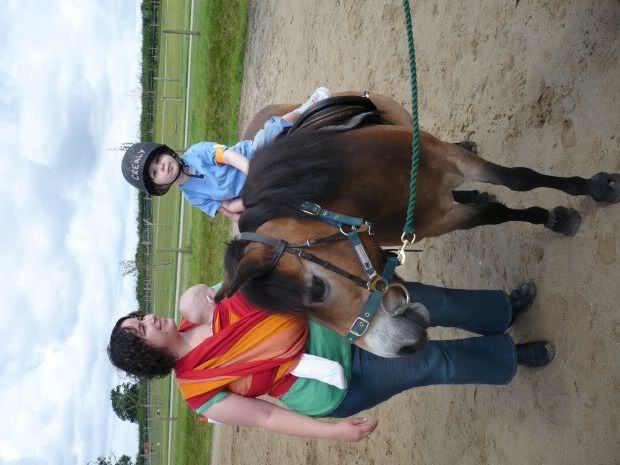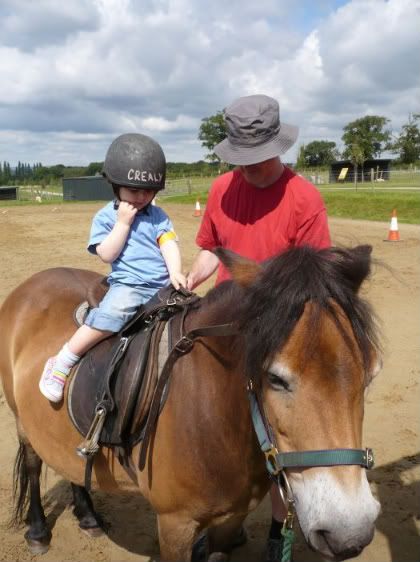 She cuddled a rabbit: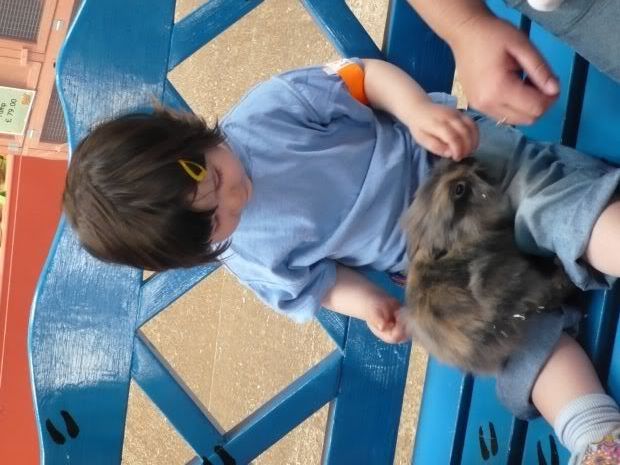 And got to see some baby pigs. Matilda was engrossed in the pigs. She just sat there and watched them for half an hour, and decided pigs are her favorite animals: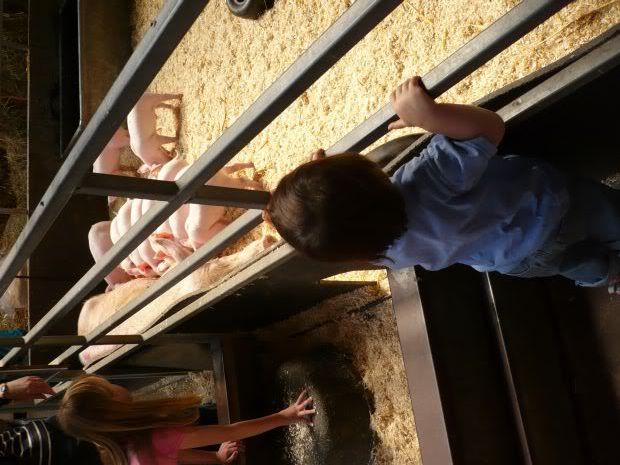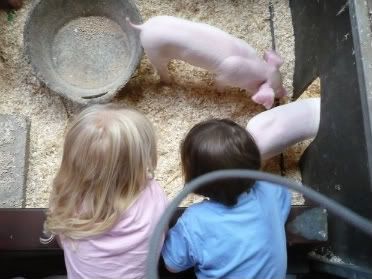 We thought of giving this picture to Natalie when she has the baby... Shhhhh...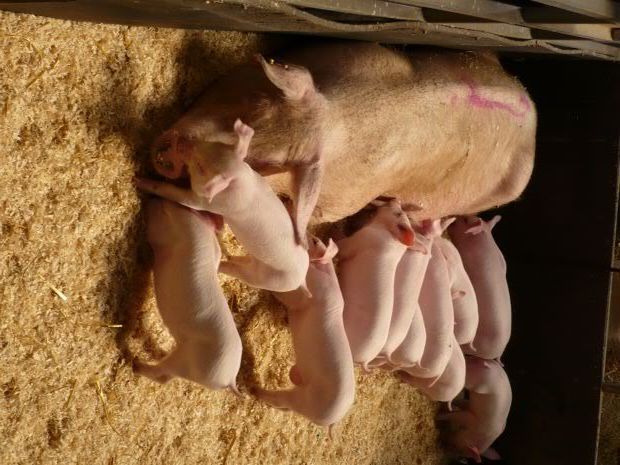 We had a picnic and birthday cake that Mia chose (can you guess?)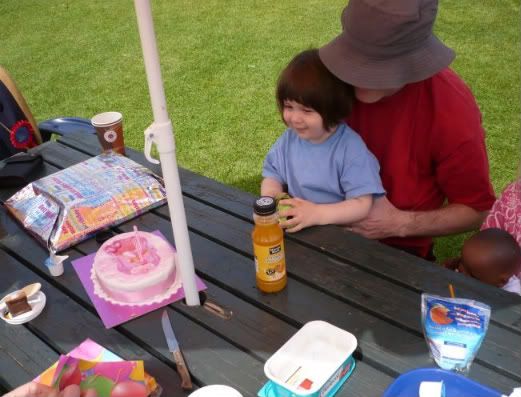 Matilda got up close and personal with some goats and a very Large Sheep!!!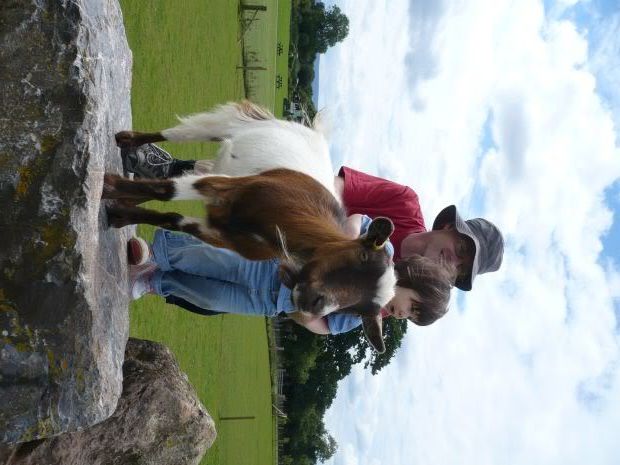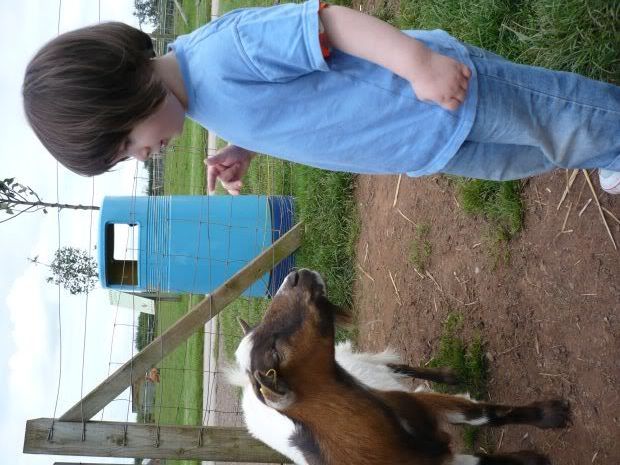 We Eat Those?!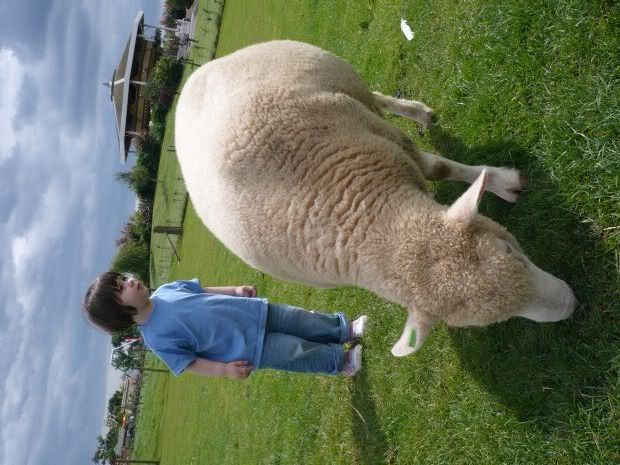 Goosing a Goat: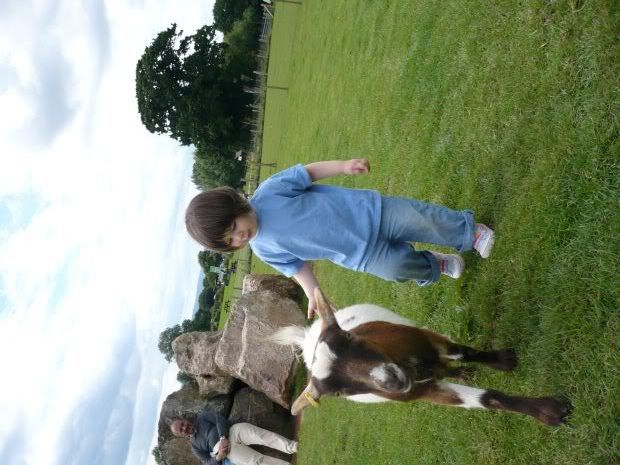 Mutant Mutton: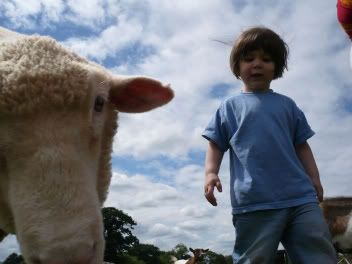 She got to ride a carousel:
And swing really high: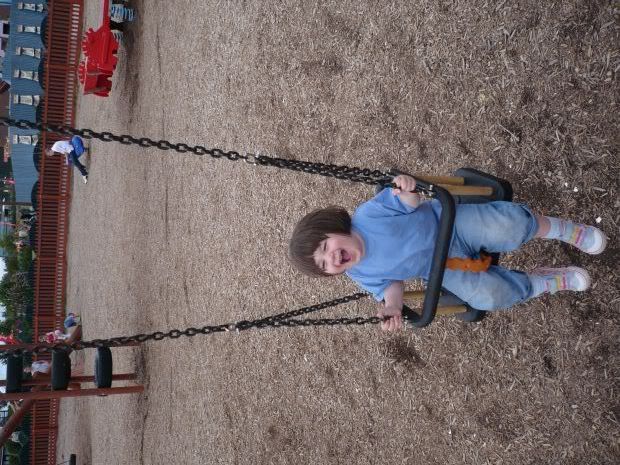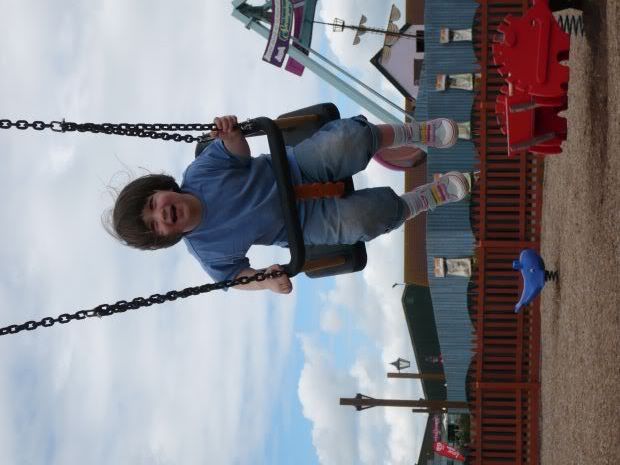 Thank you Nanny and Pop Pop, Auntie Cathy, Uncle Craig, Mia and Alex, for a lovely day!