A couple of weeks ago Peter surprised me by wondering aloud if it might be a good idea to get a second cat "for Domino to have some company." As I started dancing around him, cackling manically and shouting "You SAID IT! You SAID IT! It's out and you can't take it back and YOUR SOUL IS MINE NOW!" (ok, inwardly, but still...) I started plotting my next move.
Crazy Cat Lady
was back.
After a few failed dealings with Cat Protection Services that I won't get into right now, we decided to go private and get a kitten, and yesterday we went to meet Alex:
Alex (soon to be renamed:)
Alex is 13 weeks old and we'll pick him up in a couple of weeks when we come back from holiday and bring Domino home from the cattery. Suggestions welcome for a name!
We spent last week at Peter's parents, while he was away on a conference. Philip started crawling a few days before his 6 month birthday (GASP!) and slept 7 hour stretches in the travel cot (TRIPLE GASP!) Now we're home he went back to waking up every 3 hours. I think he wakes up, starts rolling around, gets jammed against me and remembers he fancies a bit of boob (don't we all, says Peter.) So as of last night he got moved to his own crib, with the rails up, and we'll see if he sleeps better. He is capable of going to sleep on his own, because during the night I've heard him waking up, rustling about and chatting to himself, and then falling asleep again. It all seems a bit surreal, and it makes me sad to think that when Matilda moves out of our bed I won't have a baby to cuddle with during the night. Very mixed feelings.
Philip's first day at the beach: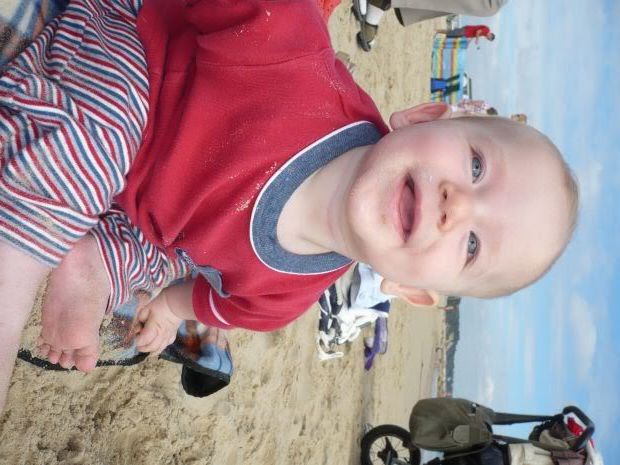 Matilda doing a bit of modeling: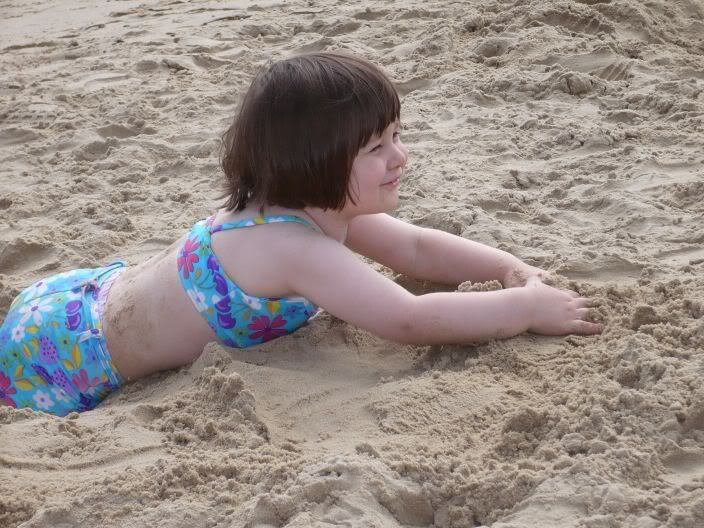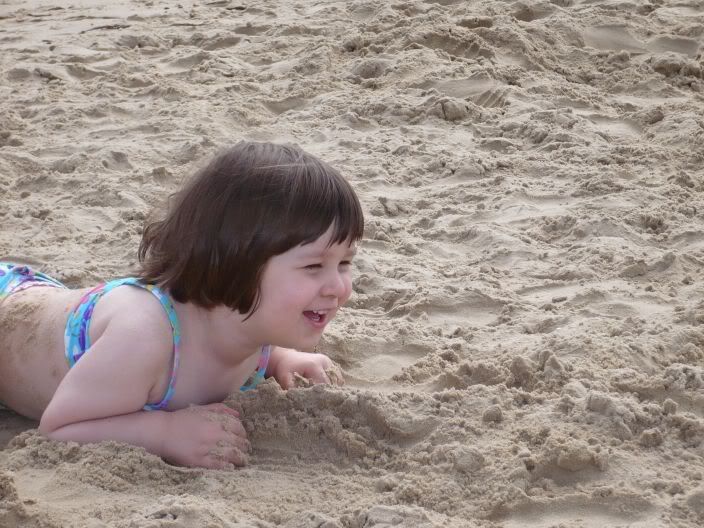 Yummy Sand: