We're back from the holiday and the cats are home. By the way, the one thing I have to say about the holiday is that we got hit with the most bloody contagious stomach virus you've ever seen. One day Matilda threw up*. The next, Philip got sick. The next, Peter. The next, me. The next, Stella and Peter's mum. The next Peter's dad. Then it started raining.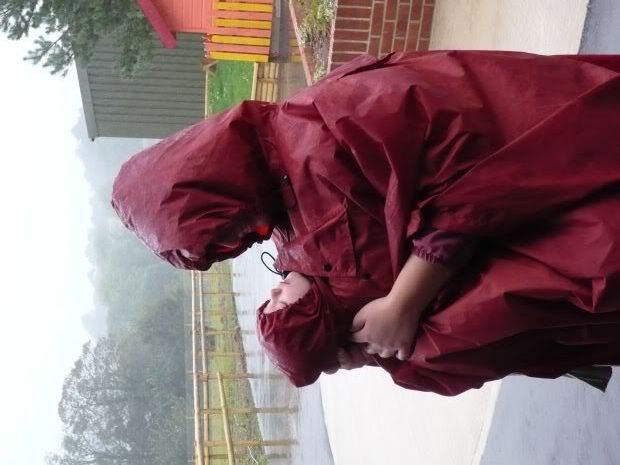 Oh, I tell a lie. There was another memorable thing about the holiday. We went to Pennywell Farm, visited their wild bird reserve and came to meet Digger.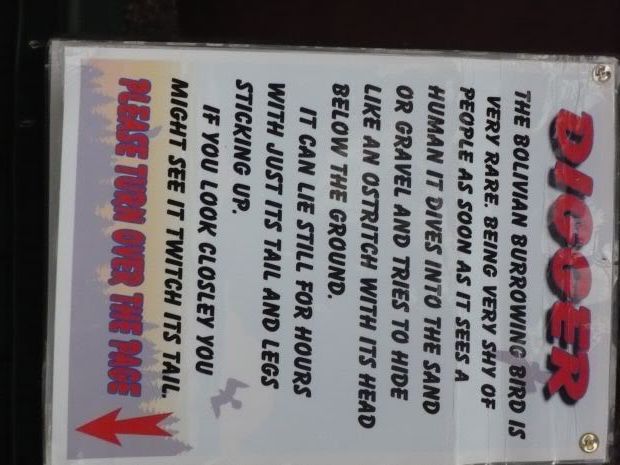 *And by the way, it is a mark of true mummyhood when your toddler throws up
in your bra
and you're relieved because you won't need to change the sheets on the bed.
Anyway, the cats are both here and it's going swimmingly. Alex has been renamed Scrabble and settled right in. When they first met, Domino hissed at him a bit, and batted at him a bit with his paws, but as far as Scrabble is concerned it's all a big game. (When Domino corners him, Scrabble jumps right over his head, hurtles out and then comes right back for more.) Scrabble tries to rub against Domino, he brings him toys and tries to get him to play (Domino is tempted but he's just clinging to the last shreds of his dignity -for now.) Right now they're sleeping next to each other on our bed, and earlier they were eating from the same dish.
Scrabble: "Do I look cute?"Domino: "Do I look fat? -Never mind, don't answer..."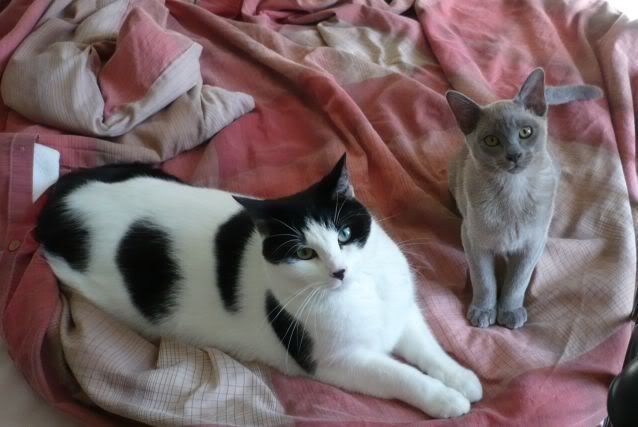 Scrabble is the biggest cuddlepuss you've ever seen. Just seeing us he starts purring away like a little steam engine. He climbs on my lap when I'm breastfeeding Philip and falls asleep, draped over Philip's leg. Matilda is completely in love with her "Scramble" and treats him like a big doll -not that he minds one little bit! She's already established that he has "four legs, two ears and two tails" (yes, she counted his testicles as a tail.)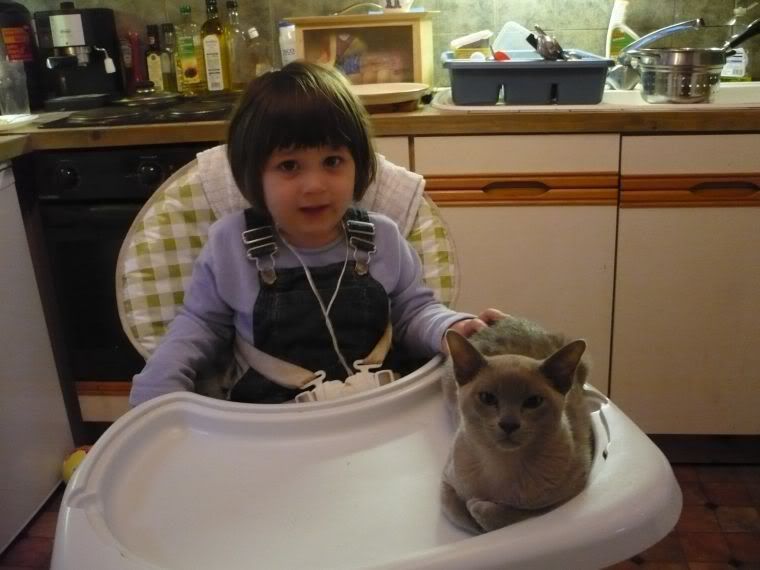 Scrabble participates in a sing along: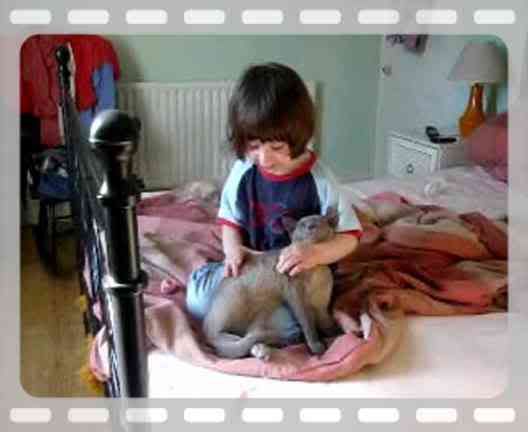 By the way, the one doing all the shrieking is Matilda. Scrabble was purring his head off.
The Truth behind Digger:
Gotcha!