More and more often these days, Matilda says things that blow my mind away. A lot of them are quotes lifted out of books we read, but she still uses them appropriately and in context. The other day Philip was jumping around in his bouncer, and Matilda said "Mummy, he's glad to be alive!"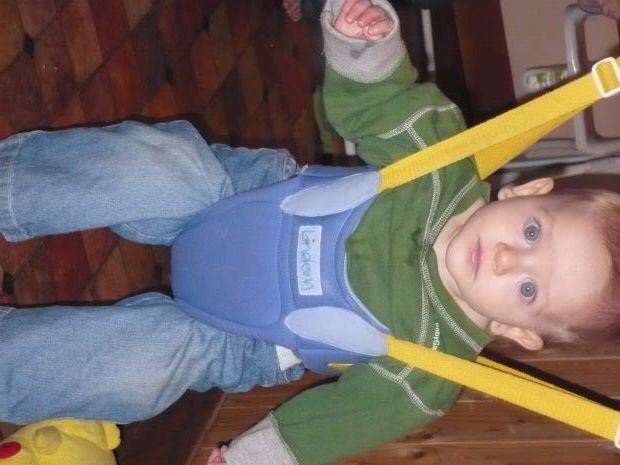 For the life of me, I can't figure out where she got
that
from, and I've been obsessively going through her books trying to find it. When your two year old comes out with a thing like that, it sure does freak you out.
Other things she comes up with are less deep and more hilarious. A particular favourite is a quote from Room on the Broom:
"...he dropped it politely, and eagerly said..."
Matilda will drop something (or throw it on the floor) and say "There! I dropped it politely!" Very often, that something is our poor, long-suffering Scrabble.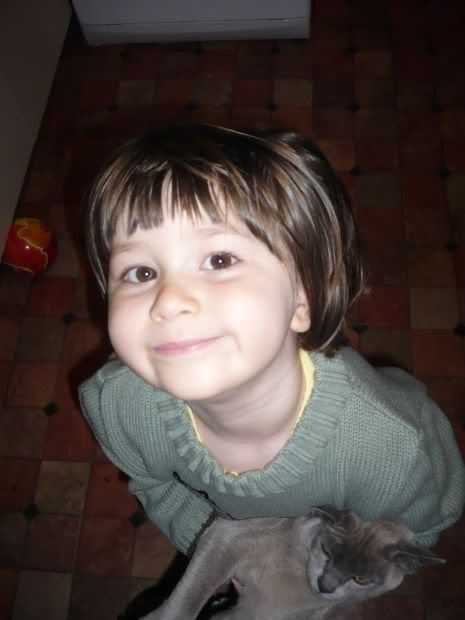 Other times Scrabble becomes a "dingle dangle scarecrow, with a flippy floppy hat."
So I was
(telling her off)
explaining that she has to be gentle, and cats don't like being flippy floppy, they just like being stroked, and she said "I see, mummy. I see."
Matilda loved having Marilena around. She called her Malena, and followed her around like a lovesick (and very very loud) puppy. I fear my crazy kids have permanently put Marilena off the idea of having a family. (And she didn't even visit when Philip was going through his shrieking phase!)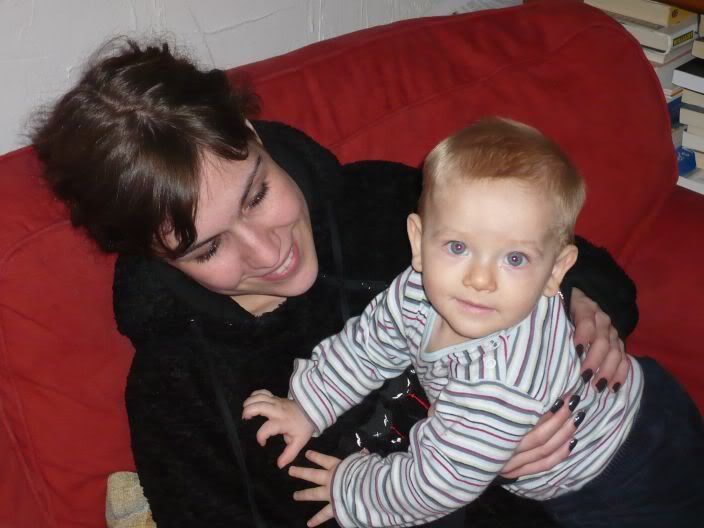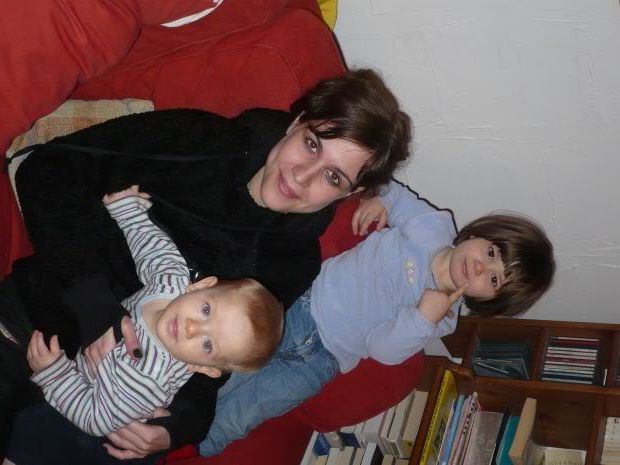 Matilda is trying to enjoy a drink incognito: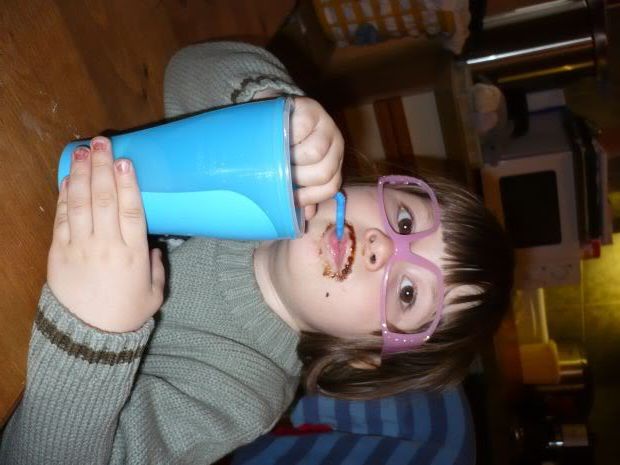 Matilda is turning into a little manipulator. When she realises I'm getting annoyed she swoops in with big kisses and "I love you mummy! I love you VERY MUCH!" (then goes back to doing whatever it was that annoyed me in the first place.)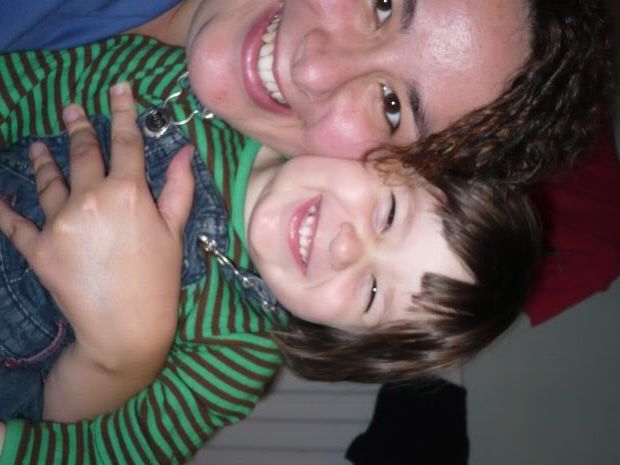 I suppose Philip will never become a vegetarian: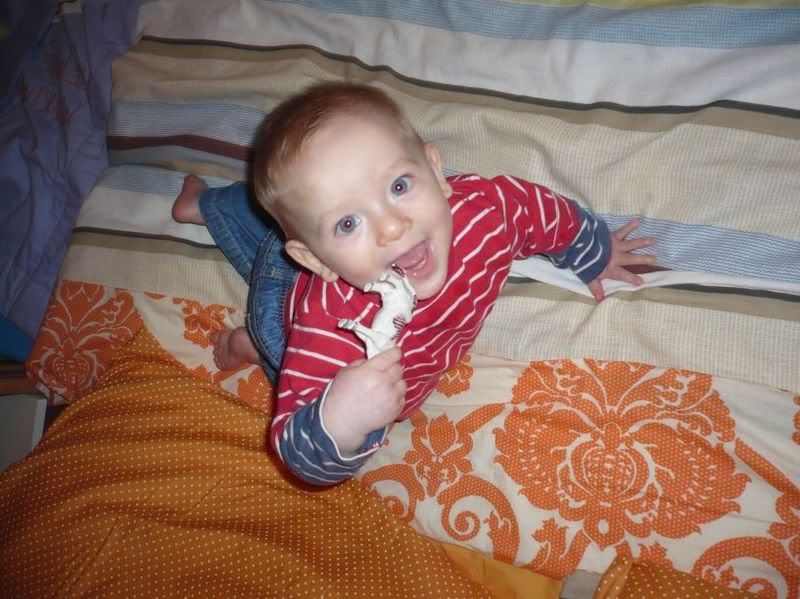 Aha! Eureka!