I had to blog to show you some new pictures, and apparently some text is also considered good manners.
So I'll tell you about my wraps!
Remember the one wrap I bought when I was expecting philip? They are so addictive... The lovely colours, the cuddly soft fabrics. I've got six now! Like I keep telling people who think I'm being excessive (who me?) I only own one pair of shoes.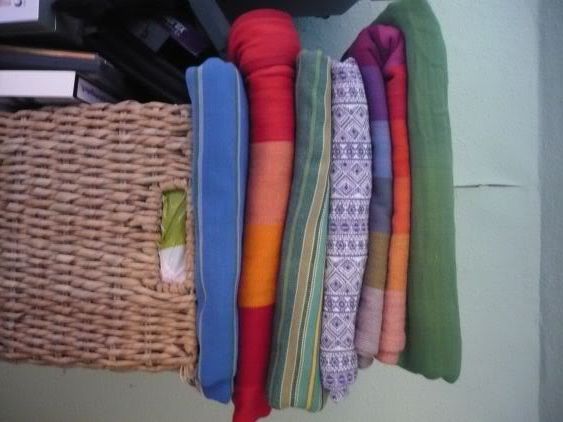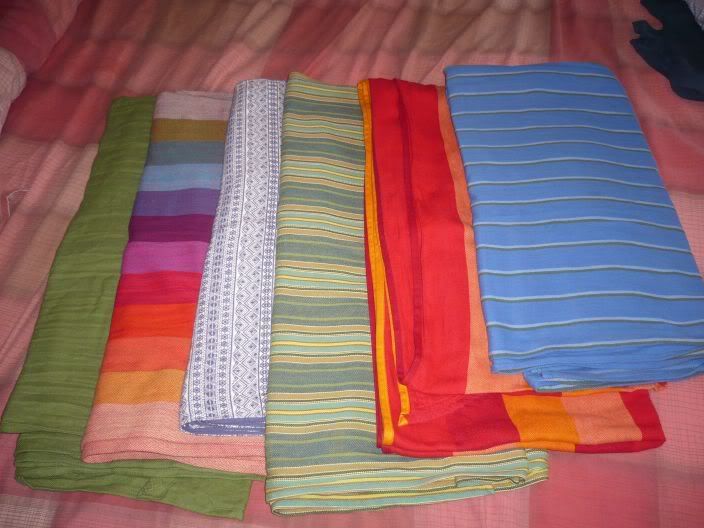 The cats have settled in amazingly well, and they sleep curled up together, play with each other and groom each other now. I'll try to get pictures soon.
I'm a little teapot, short and stout...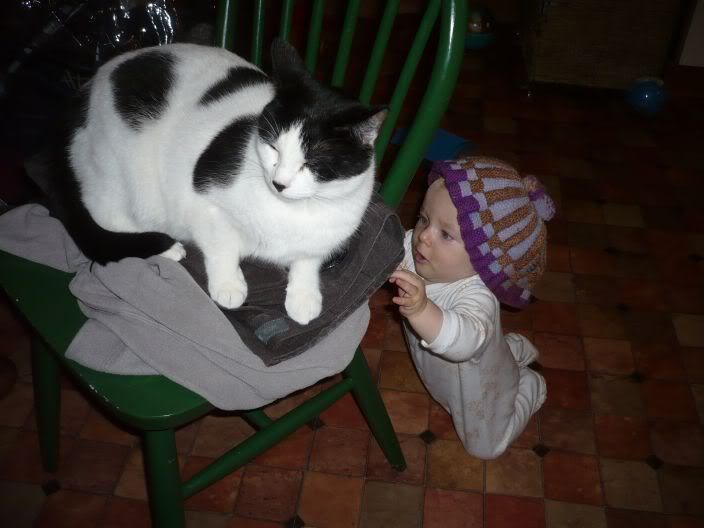 Playing with Scrabble: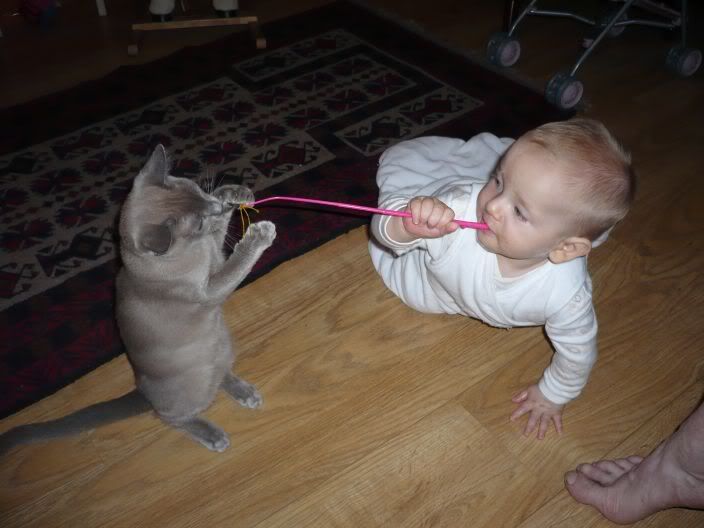 Matilda is still enjoying playing her guessing game. Now we've incorporated phonics too, so I try to tell her what sound the word she's guessing at begins with. Sometimes we get funny results:
Me
: Matilda, what animal starts with C?
Matilda
: A Cow!
Me
: Ok, you're right. And what other animal starts with C, and has very soft fur? (thinking of Cat.)
Matilda
: Another Cow!
Me
: Matilda, what animal lives in the jungle, and starts with T? (thinking Tiger)
Matilda
: A Telephant!
Me
: Matilda, what animal is very very fast, and starts with R? (thinking Rabbit.)
Matilda
: A running dog!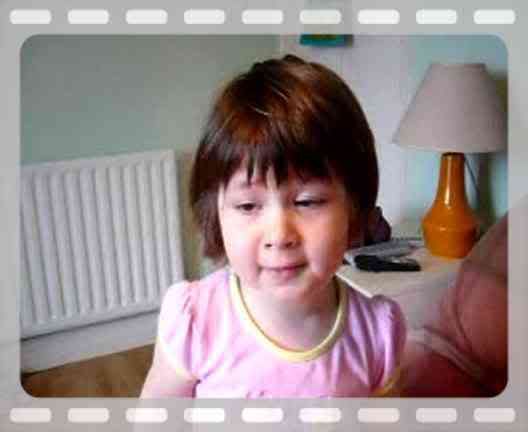 Philip is coming on in leaps and bounds. He crawls around really well now, and has started pulling himself up. He also stopped making that horrible skreeching sound (yes! yes! yes!) and his new favorite sound is a sort of cross between cooing and blowing a raspberry. A lot easier to live with: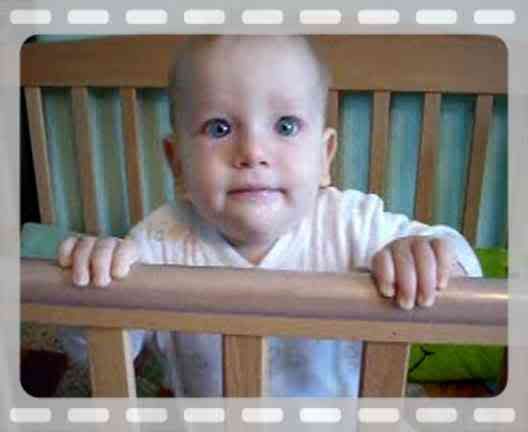 Do you think Matilda is cheeky? (listen out for what she's saying.)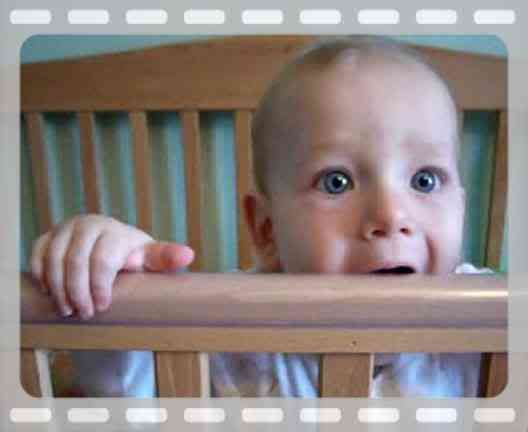 I can't believe how much Philip has changed recently... He looks like such a little boy now.
Pulling up: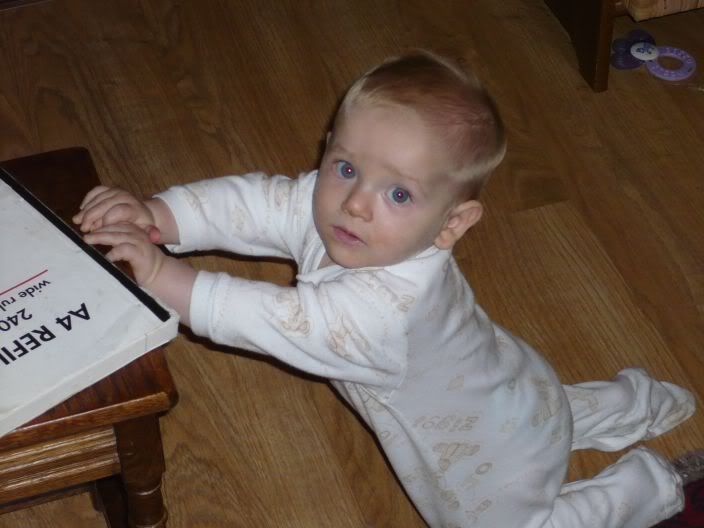 Looking cheeky: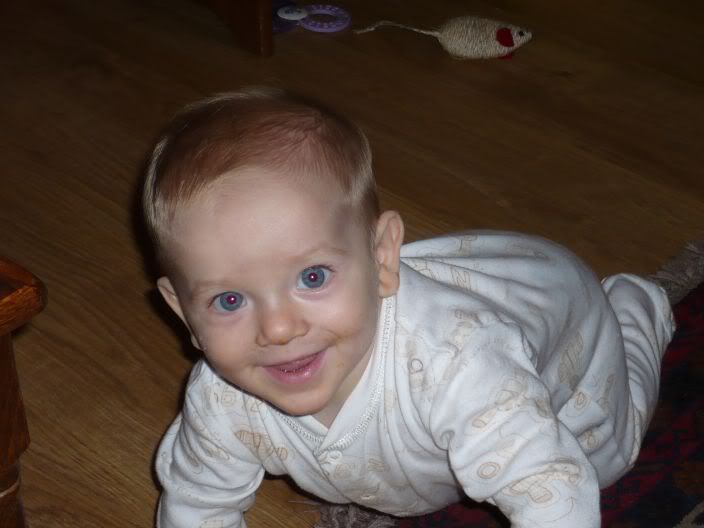 Teaming up with Scrabble: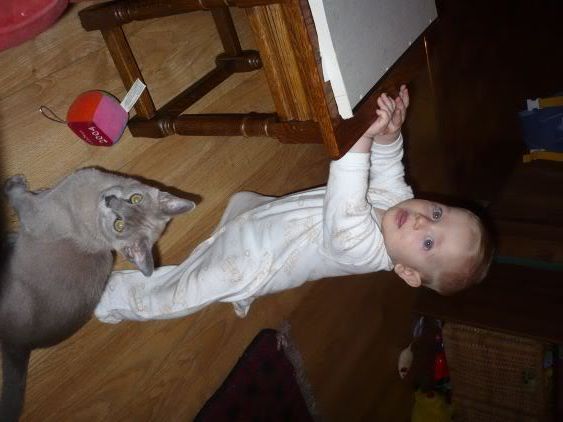 Scrabble is still the biggest cuddlepuss, who thinks nothing of actually sitting on Philip for a cuddle. Here he is, enjoying a liedown on the boppy.
Breastfeeding can be so relaxing: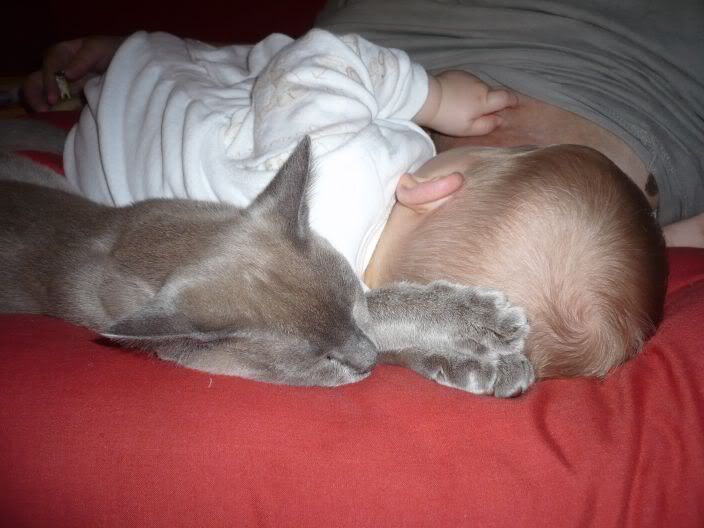 PS: EMMA! (Josh's Mum) Thanks for contacting me! I can't get to your profile so I can't see your blog. can you make it public or send me a link please?