We came, we saw, we snottered.
First of all a disclaimer: I humbly apologise for ever suggesting that my brother does not read my blog. I stand corrected. He
does
follow my blog, apparently, because he is a caring, lovely human being with an attention span longer than 6 minutes. Who knew?
(Actually, the Elder Gods gran t him infinite knowledge as pertains to my blog, in exchange for the sacrificial offering of innocent infants. So he doesn't have to read it. Shhhhh...)
So now it's only
Marilena
who still hasn't read the
post of shame
.
The trip to Greece was as good as could be expected. We managed to see everyone (even if it was brief and hectic) and we didn't end up in hospital this time. We saw lots of Andreas and Gianna. Matilda is absolutely smitten with Gianna -she adores her and now that we're back she still says "I had a good time with Gianna" at random times.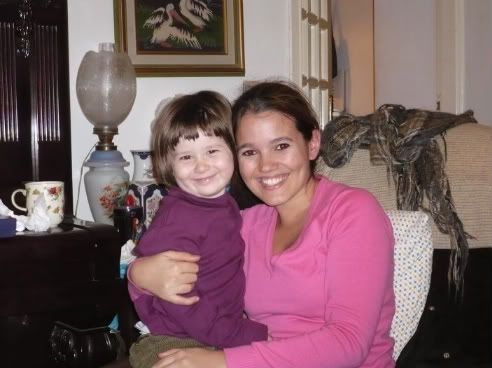 I got to spend lots of time with my baby brother too...
My baby brother I said! Who is this hairy person?
(Notice that grim looking chap on the wall behind him? It's supposed to be an oil painting of Beethoven. Yes, I had THAT looking down at me when I was practicing the piano... Talk about a guilt trip. Peter said "I see he hasn't cheered up since we saw him last.")
Andreas had to revise his UNSUBSTANTIATED, I DON'T KNOW WHERE HE GOT THE IDEA FROM comment that
Philip
looks like the
Gollum
... There was lots of mushy gushy "isn't he so beautiful? Isn't he so clever?" from the loving Uncle.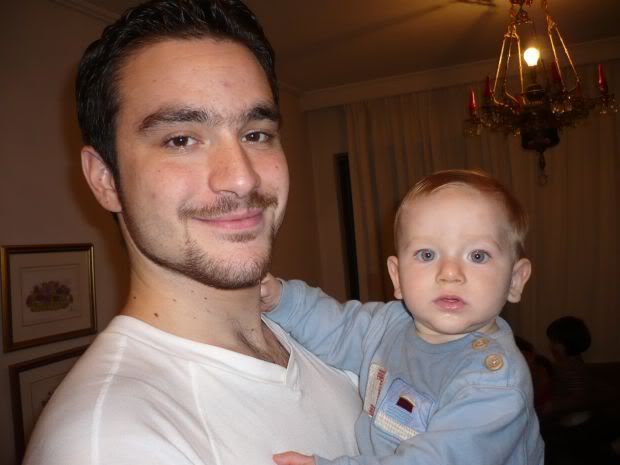 He wasn't crazy about Philip's food though: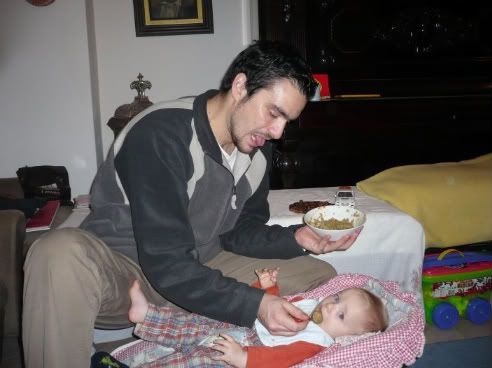 I also managed to spend a decent amount of time with Evi... We even went out together a couple of times, when Peter was babysitting.
Matilda getting back at Evi for
Last Year
: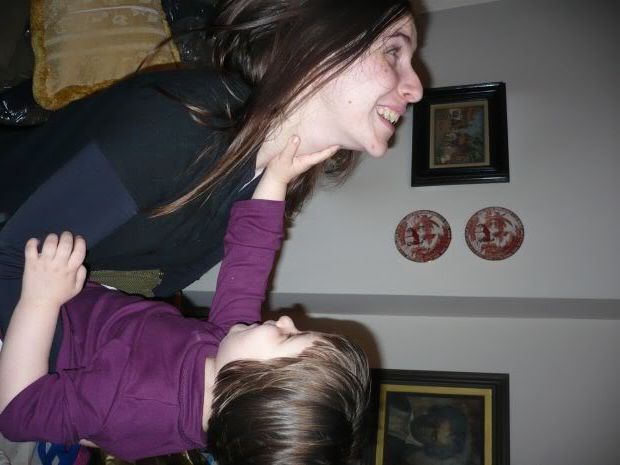 On the last weekend, we went to
Attica Park
(thank you Andreas!) Ok, FINALLY a reason to
not be ashamed
be proud to be Greek.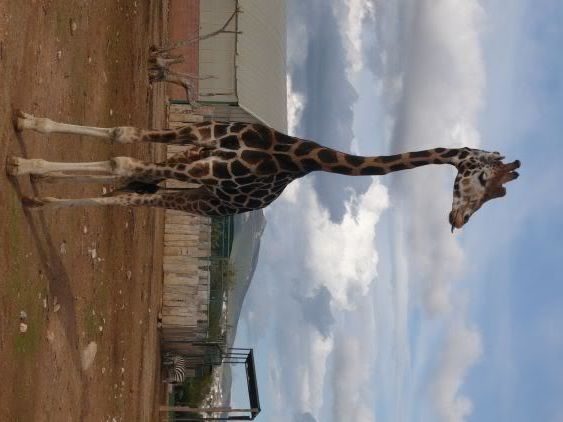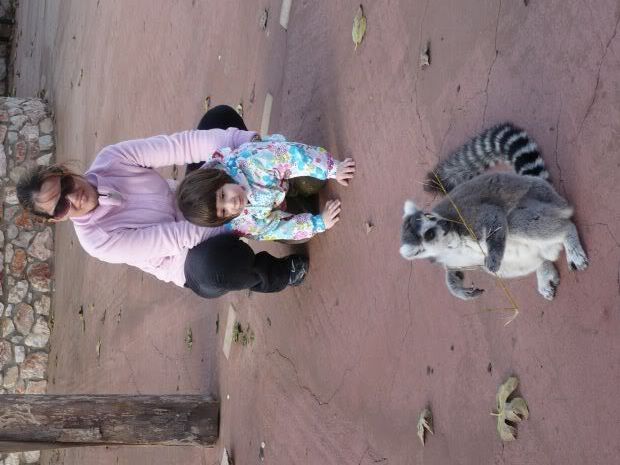 Andreas pointed this out to me: "Does this remind you of someone we know?
Katerina, Les and Maria Lorna came to see us, driving all the way from Thessaloniki especially for us... Unfortunately they hit the worse of Matilda's illness (that night she had a temp of 40C) so we didn't get to enjoy eachother... But we got to see what a cute pickle Maria Lorna is growing to be: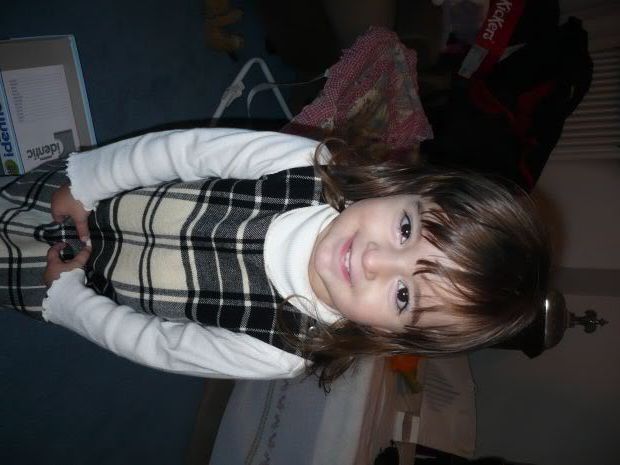 And we also managed a brief meeting with Elita (sorry about the crap picture)
HIGHLIGHTS:
Matilda learns that babies don't grow under cabbages: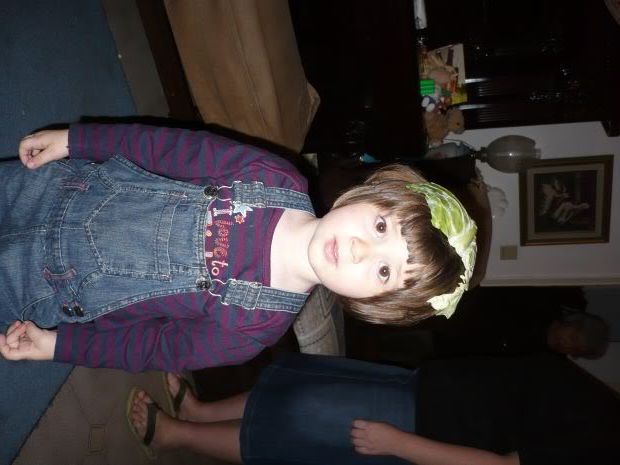 Comfort, the job of motherhood: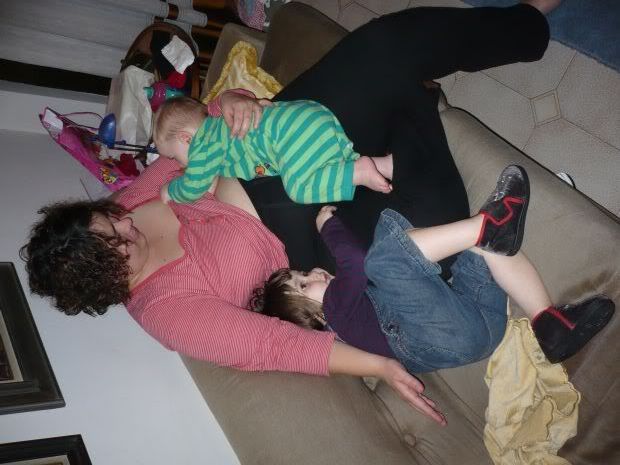 Matilda and Alexandros: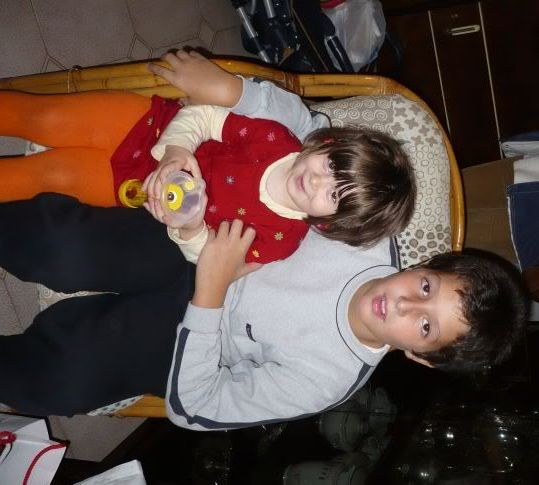 Matilda found half a lemon in the kitchen and started licking it and saying "Yummy! Lemonade!"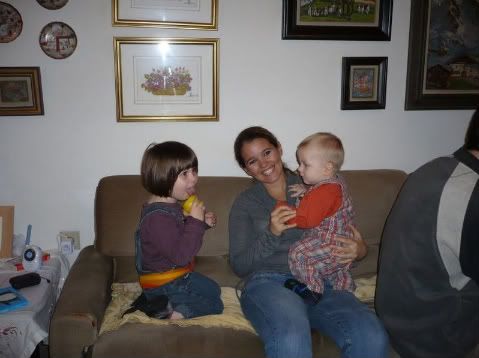 My loves: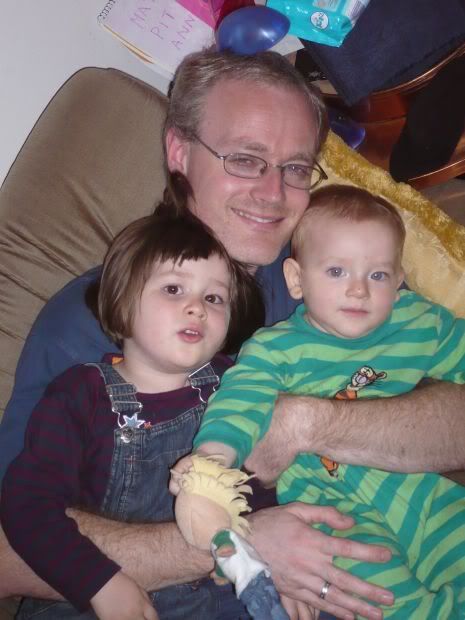 Cuddly baby: