Yes, I am starting to sound like a broken record, but this is a very dear cause for me.
http://www.reecesrainbow.com/
is an adoption charity fundraising and facilitating the international adoption of children with Down Syndrome. This Christmas they're trying to fundraise through their Christmas Angel project. Basically, they have a page with photos of their waiting children and invite people to make a paypal donation for the child of their choice. We're doing it this Christmas as a present for all our family and relatives (and getting cheap presents to supplement.)
Kasia (4 years)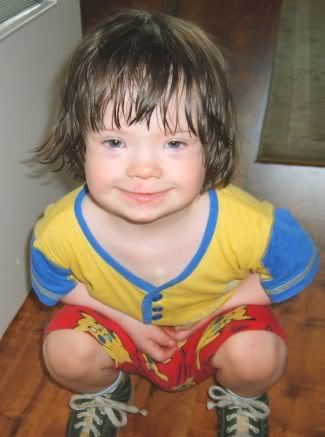 David (5 years)
Reece's Rainbow was created by a mother of a little boy with DS. It has been working for only 17 months and 12 children are already home with their families, with 13 more expected to be home by Christmas... A total of 40 children expected to be home by March!
Roma (2 years)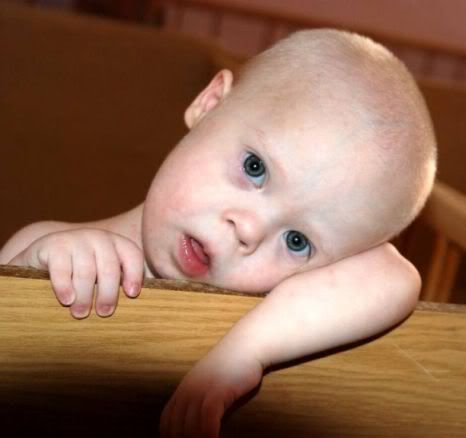 Nikoloz (6 months)
Here's the testimony of a mum I know personally (well, from the mailing list... But these are her words, not part of the fund- raising.)
"I just wanted to share with all of you that we personally know the impact the money raised at Christmas time can make. Our little guy came with a grant of a little over $800...a lot of which was donated(from my understanding) at Christmas time last year. And guess when we first saw Xander??? Christmas Eve. So if you ever want to see the impact this program can have on the life of a child, all you have to do is go and look at our family photo.
Just thought I'd share my "testimony". If you want a living breathing example of the power of a donation....he's sitting right beside me on the couch :)
Shelley
http://chroniclesofhousehold6.blogspot.com/
"
Alex (3 years):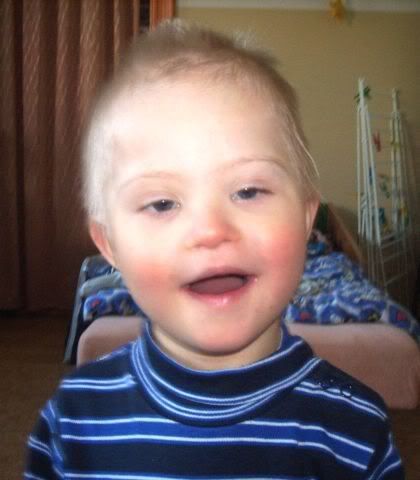 Slava (2 years):
Please consider helping these little children!