This is Aleksa: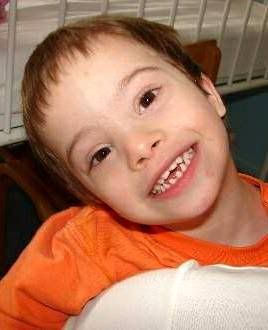 Doesn't he look a bit like Matilda? The same cheeky look: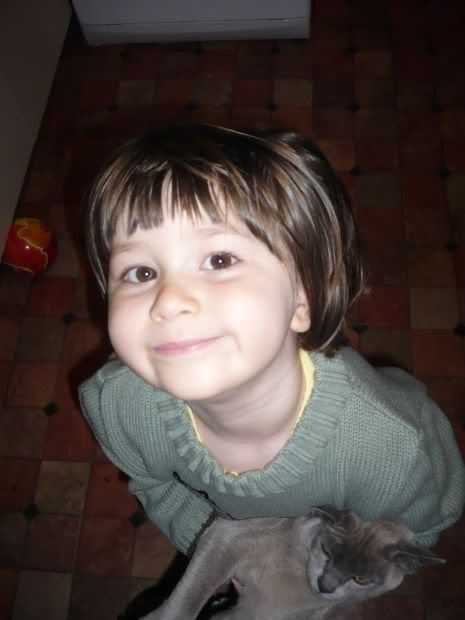 Aleksa just had his 4rth birthday in the orphanage where he has been living from birth. His 5th one might well be in a mental institution if he doesn't find a family soon.
YES, ALEKSA HAS DOWN SYNDROME!
YES, people with Down syndrome are "mentally retarded." Do you know what this means? It does NOT mean that they will not learn to talk, walk, read or write. Or have friends, make jokes, have hobbies, go to school or get a job. Most people with Down syndrome are in the "mild to moderate range" of mental impairement.
THIS MEANS THAT THEY ARE DEVELOPEMENTALLY EQUIVALENT WITH A CHILD OF 7-9 YEARS.
Would YOU send your 7 year old to spend his life in a Mental Institution, unloved and unstimulated? How about your 5 year old? Your 3 year old? Why should Aleksa? (3 years is likely to be Aleksa's developemental level when he gets sent to the Institution.)
DONT FEAR DIFFERENCE -EMBRACE IT.
Please, PLEASE consider donating for Aleksa or another child... You can do so
here
. The Angeltree will be open until the 31st of December.