Look who got a haircut! I'm quite pleased with it, but I'm partial to short hair.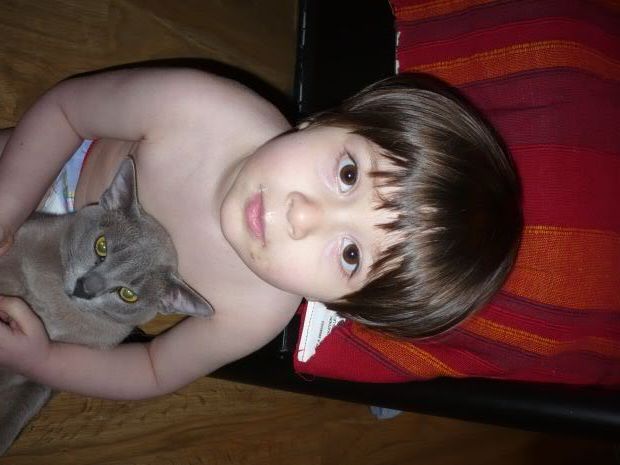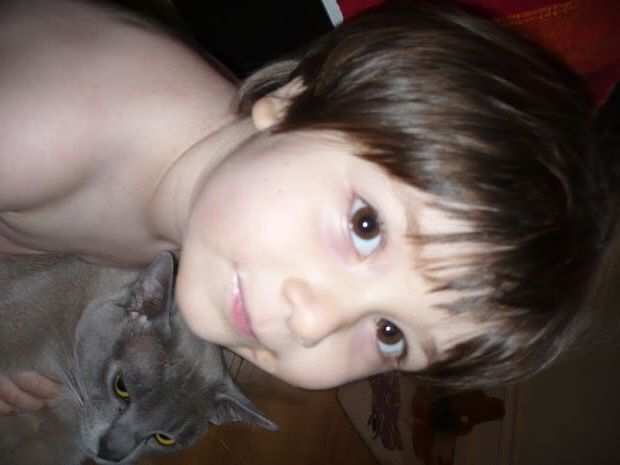 And also, Introducing my latest project. I am in the process of getting registered as a childminder (yay! More kids in the house!) so I got a collection of Cabbage Patch Kids in various skin tones and ethnicities for the children to play with. Well, Cabbage Patch Kids thoughtfully produce dolls of all races, but there are no dolls with disabilities in their collection.I couldn't have that.
So I got this little cutie: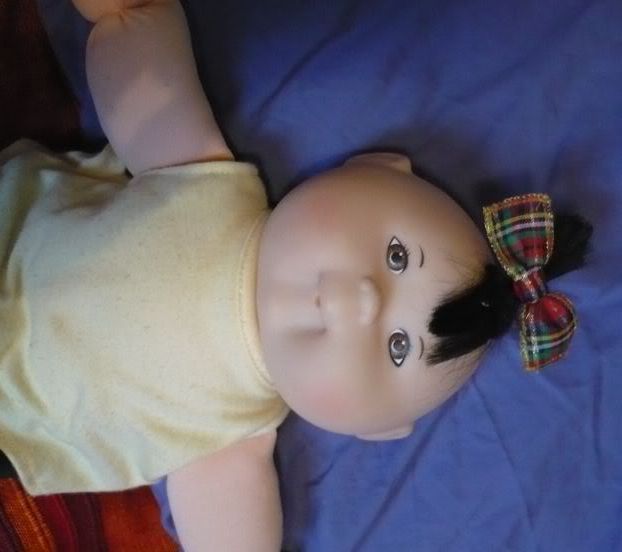 Tinkered with her a bit, and TADA!
Introducing Kysenia, cabbie kid with Down's Syndrome :)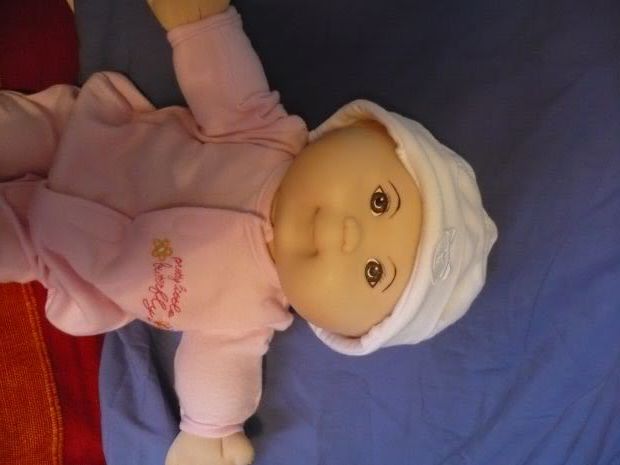 (After I made Kysenia and showed her to Pete, he walked on me plucking my eyebrows and said "Don't tell me you're changing your eyebrows so YOU can look like a child with Down's Syndrome." Hahaha. He cracks me up.)
Speaking of which, Reece's Rainbow are doing another fundraiser for Easter, called
Gift Of Life
.
Now, I know most of you reading this blog don't share my "thing" (obsession?) about Down's Syndrome. And I don't want to bore you. But please, go and have a look at Gift Of Life. This time they're fundraising for their more at risk children, the ones that are closest to going to the institution.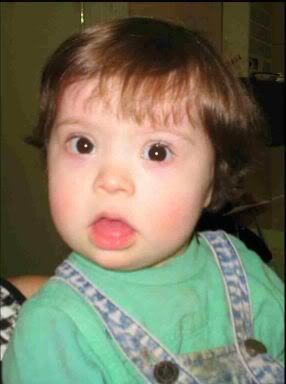 If you are able to spare anything, it helps. An Easter, or a Mother's day present, so that a child can find a family.
If you can't give money,
please mention the fundraiser on your blog -maybe one of your readers will
. You'll be helping some of the most innocent people there are.
Thank you.