Poor Philip - when Matilda was his age she lived the blissful, cocooned existence of an only child (for about one more month!) safe and protected, nothing to threaten her. She rarely had a scratch on her. Philip on the other hand is constantly covered in battlescars. Here he is a couple of days ago:
His foot, where Domino scratched him -by accident! He was just chasing around with Scrabble, did a spectacular leap in the air, and Pip's foot got in the way.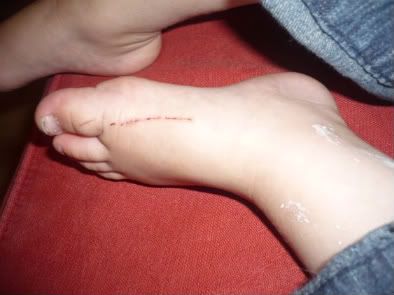 His cheek. Guess whose teeth marks are these. Apparently he was "agnoring" (annoying)her, and he had it coming. Yikes!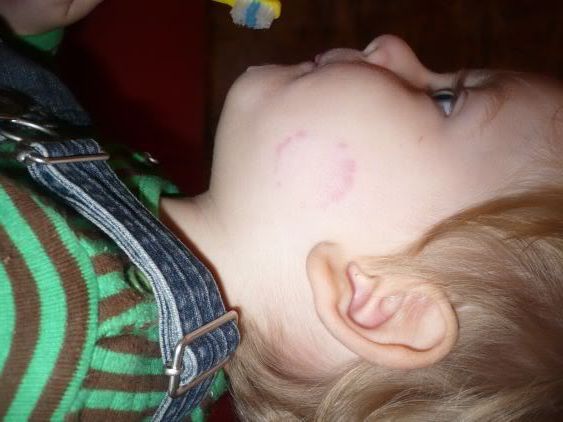 And finally, the charming welt on his forehead.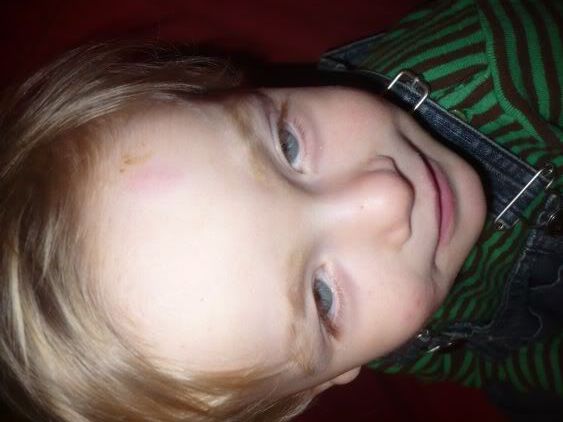 He got that by walking into a door. Seriously. Clearly he's his mother's son.
(I once tried making flirty eyecontact with someone I fancied as I was walking past him and walked into a watercooler. Another time I bent to cross under a bar, in the presence of someone else I fancied at the time, and didn't bend enough, banged my head on it and fell on my back on the floor. I have such a way with men.)
Yesterday we met up with Hannah, Gordon, Elliott and Bethany along with some friends of theirs I hadn't met before. We went paddling in a river close to Hannah's house. We had to sit through a 40 minute bus-ride to get there, but it was sooo worth it.
Especially for the Greeks, pictures!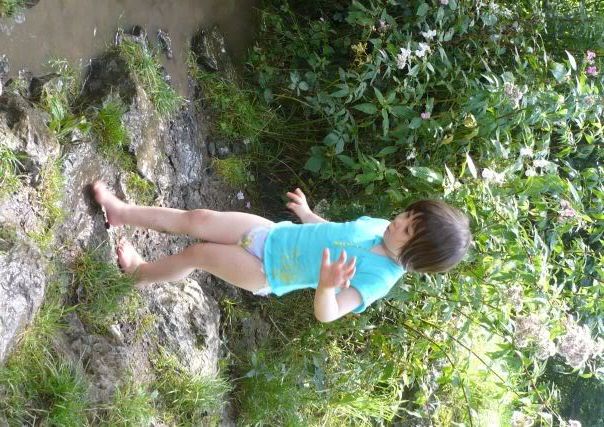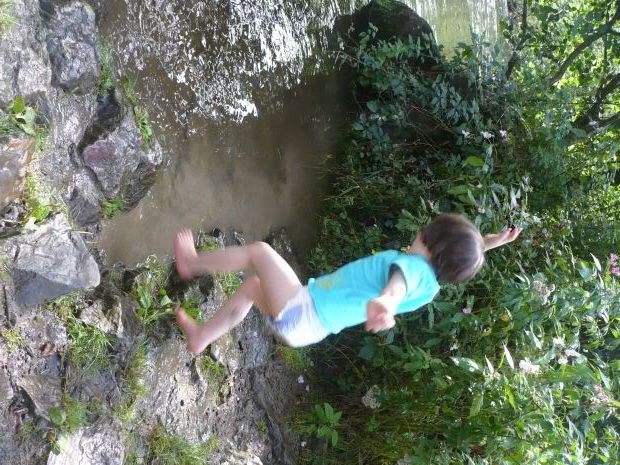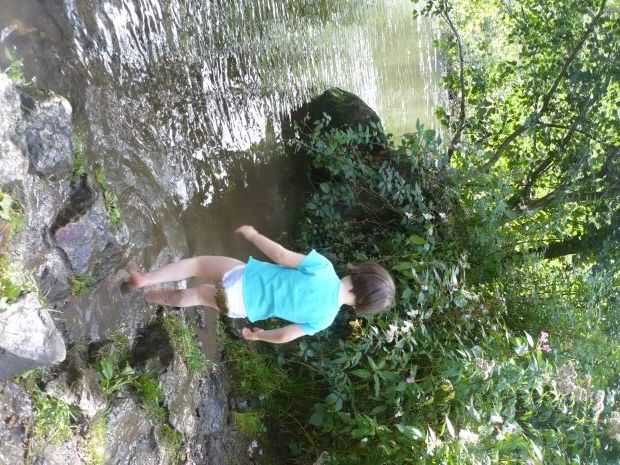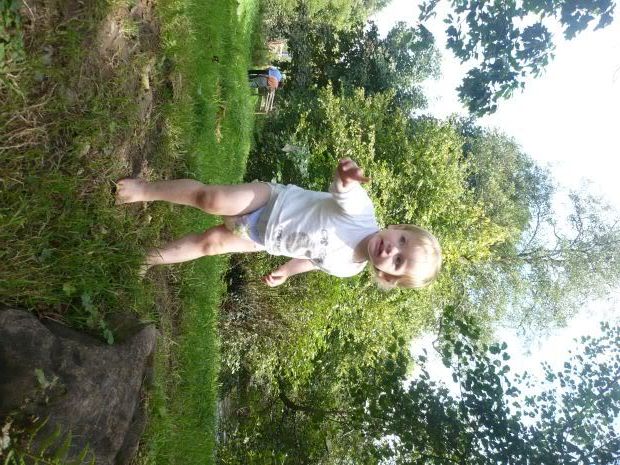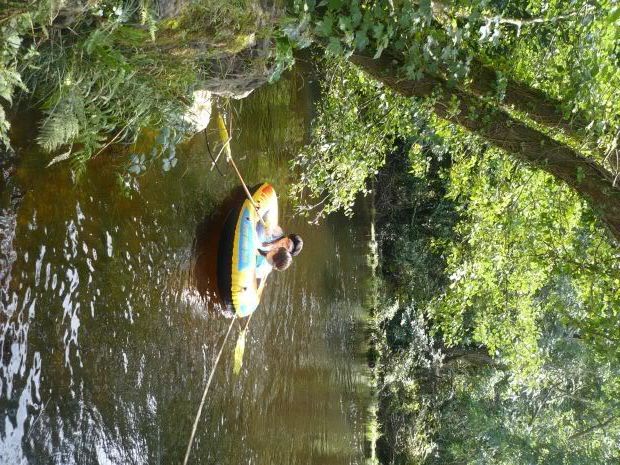 I wish we had a place like that for me to go to when I was little.
There are more pictures from the day and also from Matilda's birthday party last weekend, but that will have to wait until Hannah and Gordon make me a cd with them...