I started driving lessons! After 10 years of waiting for the right time, the right time is finally here and yesterday I proudly sat behind a steering wheel (on the right side of the car!) and was born again in the world of road-rage.
My brother is a natural born driver, and I was hoping it might run in the family. So I sat through an hour of explaining what everything is, how to make sure the mirrors are in the optimal position and what every pedal does etc, discreetly clutching my safety belt
("No, not YET. You don't need to wear it yet, we are not moving for a while."
)to show I was ready, with my toes curling in anticipation... And then it was time to drive.
When your instructor says
"Off the gas! Off the gas! No, NOT ON THE SIDEWALK!"
and grabs the steering wheel, is that a bad sign????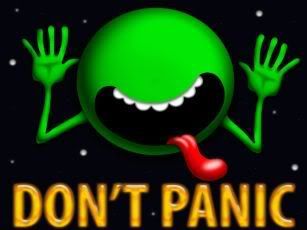 "I guess you think I'm a lost cause..."
"Eheheheh, well, no one is a lost cause..."
What's wrong with him, has he never heard of passive-agressive fishing for compliments?
Well, BOO, by the end of the lesson I was going around the block, IN SECOND GEAR, with no help at all and even flashed my own signals before going around corners. AND parked and unparked the car.
It was soooo much fun! I can't wait for next time! (But you might want to not be in our area next Tuesday evening. I'm just saying...)
I haven't posted photos of the children in a while, have I? Here are some from recent outings:
Matilda on the trampoline: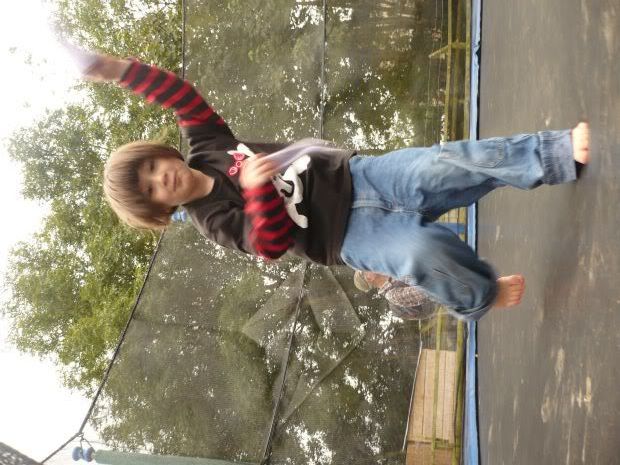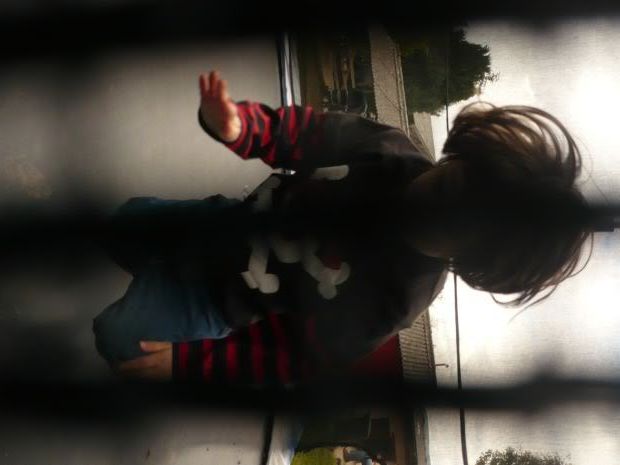 Oh! A goat is eating the shrubbery!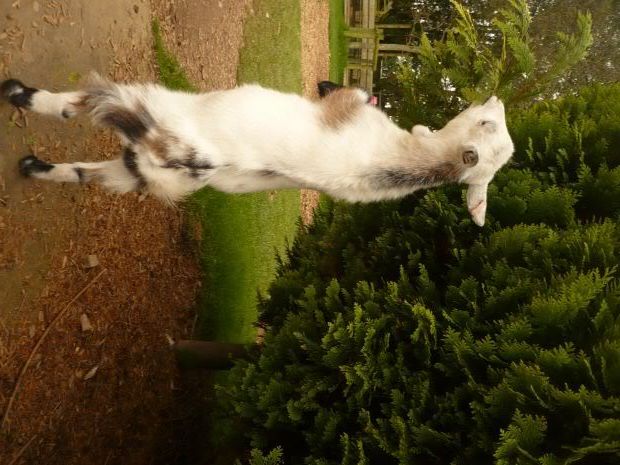 Philip had to have a word with it...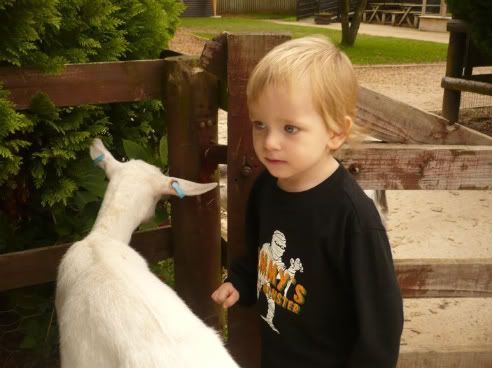 Mummy... I think these pigs want to eat me...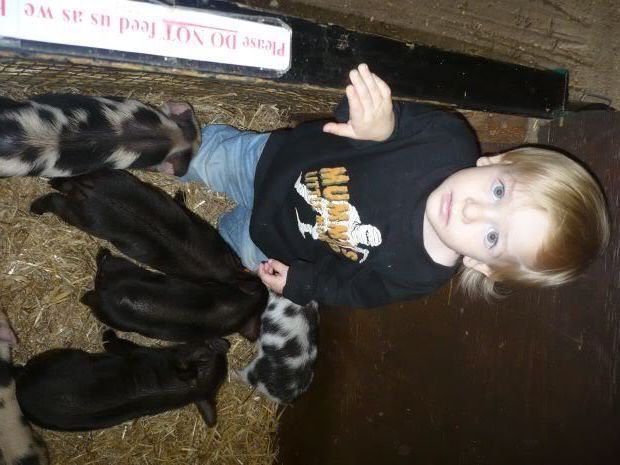 Kids, remember to brush your teeth after every meal.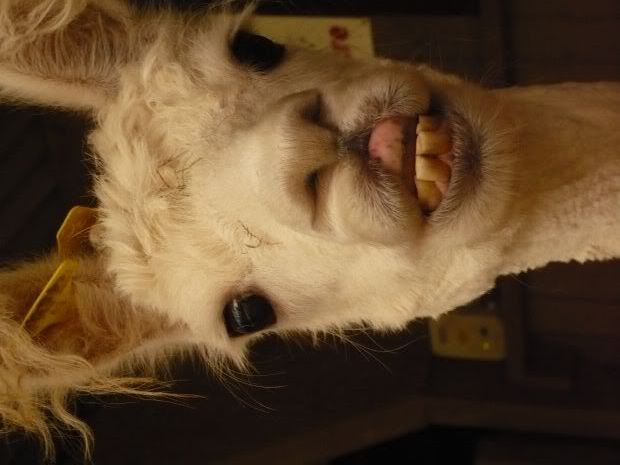 Oh, I gave Matilda a haircut again (No tomatoes please...)Before: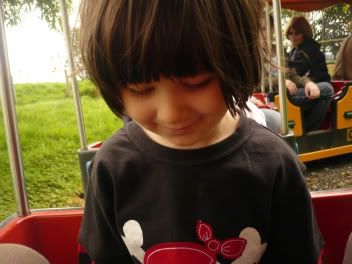 After: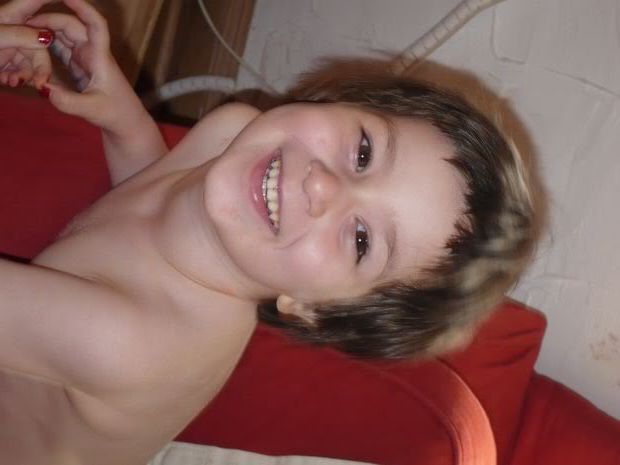 I know it's a bit extreme, but I like it...
We went to a playground with a great big TALL climbing frame, and Matilda was at it like a little monkey. I was so proud of her... I'm terrified of heights, I couldn't climb that in a million years, but she had a great time and never looked back!
Matilda the Woodland Fairy: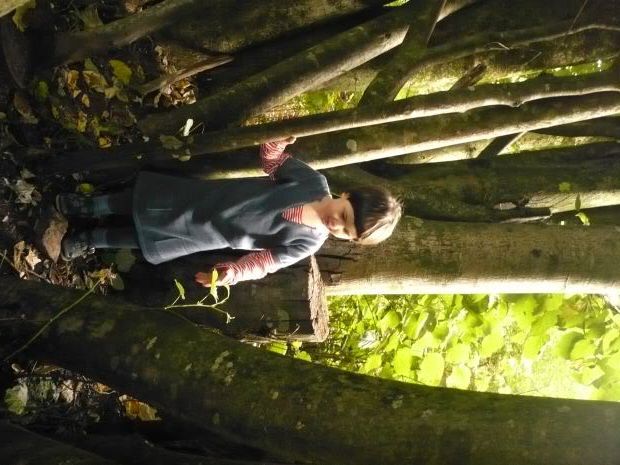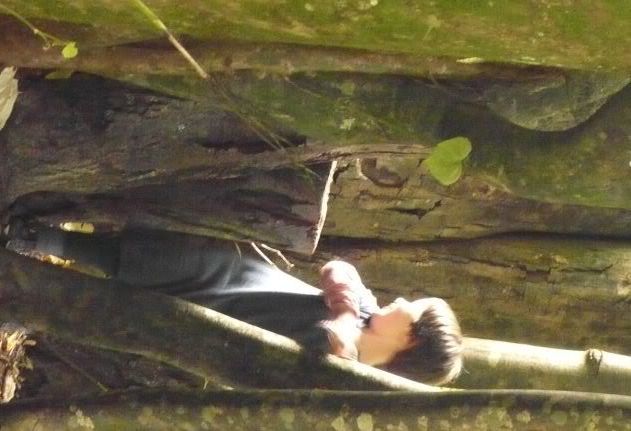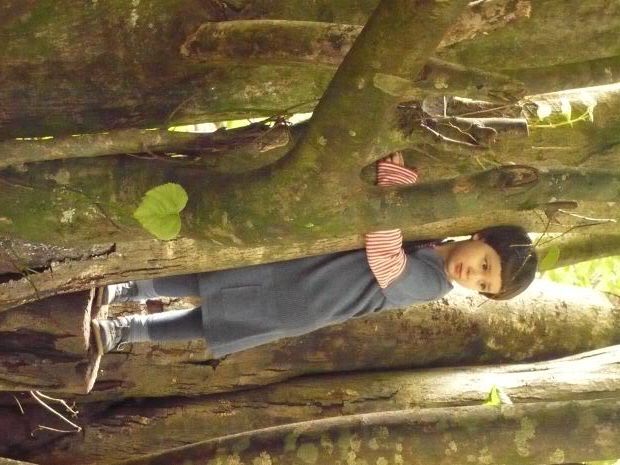 Crank it up! Philip singing along with the car radio.