Matilda has turned all spotty!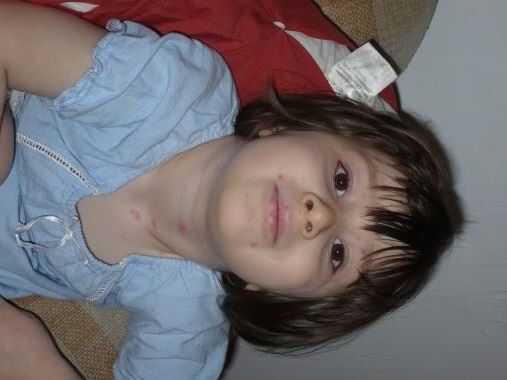 Of course it's Chickenpox, (and the first time one of my children has gotten ill with one of the Childhood Spotties,) although she insists it's the Measles. The first spots turned up yesterday, and by today, she can boast a fair collection of them. Needless to say she spent the entire day pretending she was a Dalmatian, and/or a Germ. (Is anyone surprised?)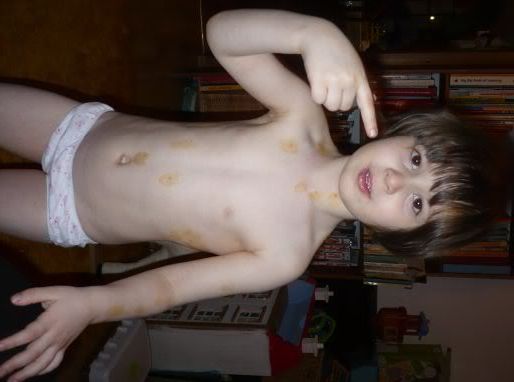 If you are wondering what is happening in my house these past few weeks on most days, at about 3-4 hours before bedtime, it's this: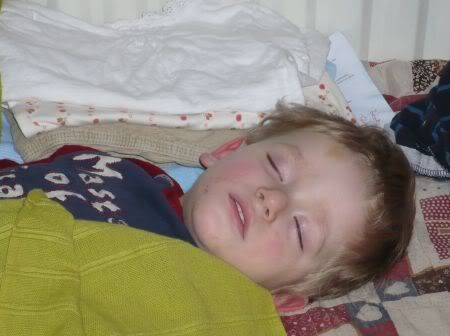 Philip will lay down and sleep. This is majorly inconvenient, not to mention annoying, because if you let him sleep even for 30 minutes after about 3 in the afternoon, you can bet he is not going to bed before midnight. The problem is he is not tired enough for a nap at a sensible hour, and he is too little to last all the way to bedtime without one. What to do, what to do. I've watched an embarassing amount of late night television this past month.
Aren't baby foofies precious?
This one belongs to my latest reborn:
The kit was a present from Marilena for my birthday (I'd thank her, but she won't bother to read the black squiggly marks,) and this baby is mine to keep! I love her :)