Well, Ready really!
Our panel is in a month, and our home study is ready to be sent out (after some minor corrections.) By the way, having a home study done totally rocks. I'd recommend one even if you aren't adopting ;) It's so nice getting to read afterwards about what a nice family you are (hey, I'll take my compliments where I can get'em.)
Here is a nice group shot of the family that we had to get for the home study. I look so fat! I've actually lost almost 20 kg since the summer, but you couldn't tell from this :( Never mind, it was hard enough getting a photograph of all 4 of us without anyone looking cross-eyed or drunk.
Would you give a baby to this family?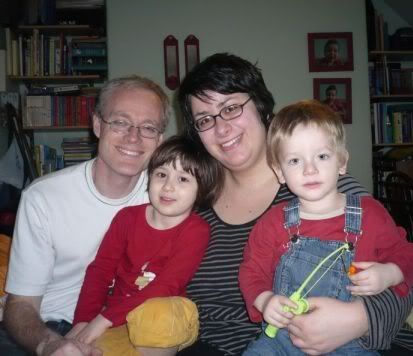 Angela (our Social Worker) has been contacted about a little 6 month old girl with Down's syndrome that needs a family. Her birth parents are from Sri Lanka. The baby's social workers are already looking at several families, so the chances of us getting picked for her are not very good, but they want to look at everyone available before they make their choice. Awww, 6 months old... she would be tiny! I'd get to use all my wraps again. I promise I'll keep everyone updated if we get any more details (or a decision,) but for now I'm just daydreaming.
I've been trying to sort out some clothes and make some drawer space for the new baby's clothes for the past month (if you know me you know how hard it is!) and I finally managed to free up some drawers. Look, these will have baby clothes soon! Awww...
Drawer #1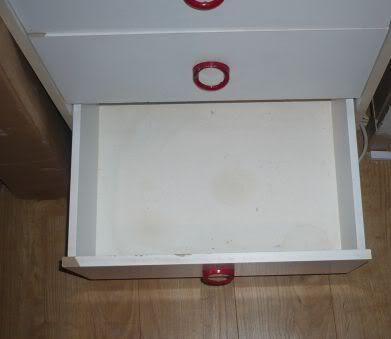 Drawer#2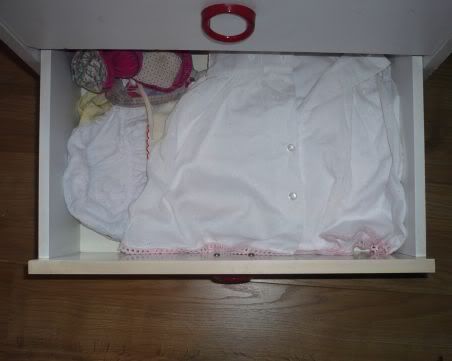 Drawer #3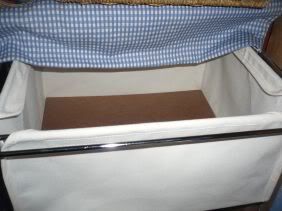 Of course I can't put any clothes in them yet, because I don't know what size the child we get will be wearing. (She might be anywhere from 4 months old to 3 years old.) But I haven't managed to completely stop myself from shopping for her: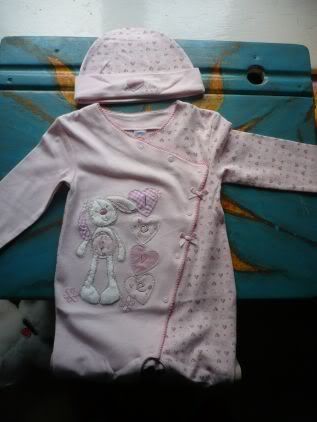 These are up to 2 years; since children with DS are generally smaller, she'll likely fit in them sooner or later.
I can't believe I'll have another little girl!
Here's a gratuitous fish shot to finish with. You can see all 6 of them. At the top are Rosie, Posie and Christopher, at the bottom Fin, Gill and Huckleberry. The silly things swim to the front every time they see me, they think they'll get fed.