It has been brought to my attention that I don't post enough photographs of the kids lately. Hey, don't blame me! Blame the two little helions that won't sit still for a minute. but since you asked, I've tried extra hard to take some photos of them.
Now, when you look at these photographs, know that I love you and that's why I've spent the past three days trying to get them to a state suitable for Blogger.
1.First I had to resize and save them. That's because Blogger helpfully crops any photograph I post that is slightly bigger than the right size,
without centering it first
. Lots of half Matilda faces if you go back a few months.
2.Then I found out that some setting in the programme I used was ticket by accident, and all of my photos saved in black and white. So I went back and did it again.
3.THEN, I uploaded them to Photobucket, and discovered that, for some reason, Photobucket rotated all of my (perfectly upright) photographs clockwise.
4. So I uploaded them again. Same thing happened. (I still don't know why by the way... If anyone knows how to fix this, please let me know!)
5. So I went back to my computer, rotated all of my photographs anticlockwise, and finally...
6. I uploaded them to Photobucket again, hoping that it would correct them to upright. Which it did.
So enjoy the photographs. YOU BETTER LIKE THEM!
Philip with the Chickenpox... I love this photograph. Doesn't he look like a teenager who's about to drop some smelly socks on my carpet?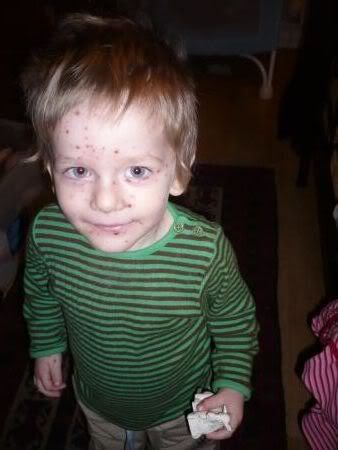 Some photographs I took during a walk we took with hannah and Gordon: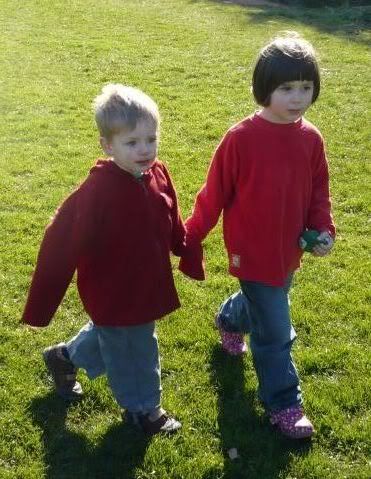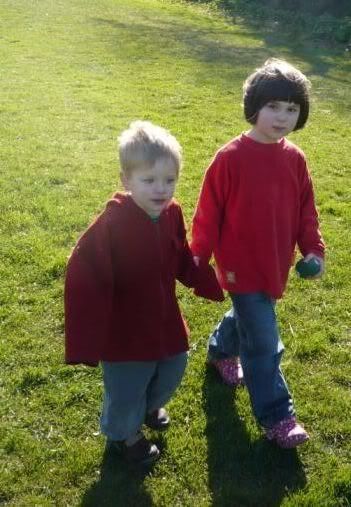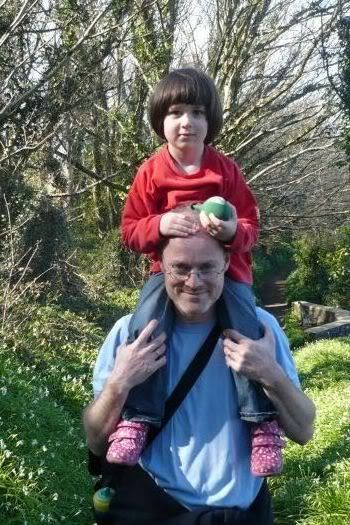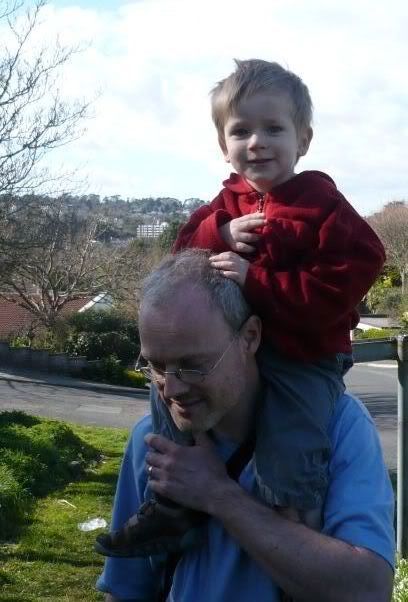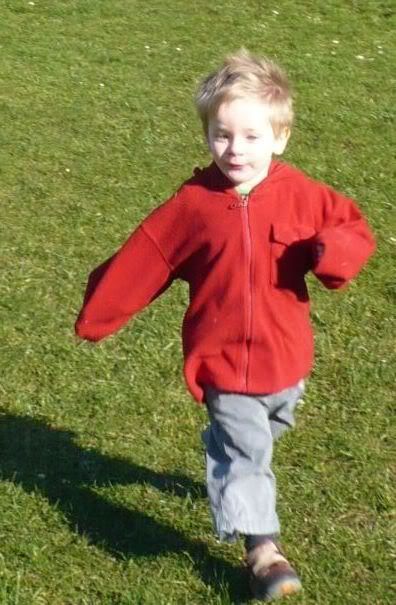 Matilda and Philip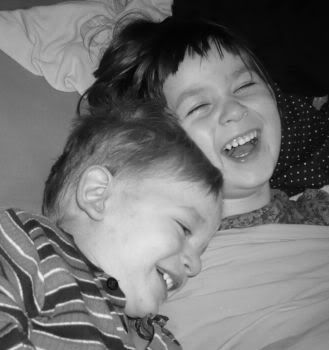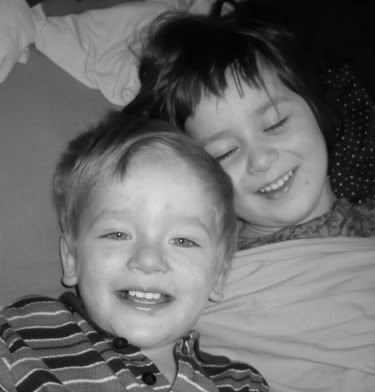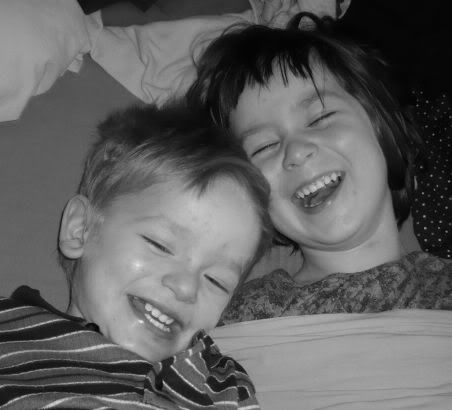 I finally found a way to take a photograph of them together; get them to enjoy jumping on the sofa, then start going "ready...steady... (click) JUMP!"