After repeated requests by Evi (Hi Evi!) here is the Grand Tour of our house. This is about as tidy as it ever gets... Tidiness is not one of our strong points. I'm using a new method lately though, trying to stay on top of things. I allocate a room to every day of the week and try to focus on that room (on top of the usual picking up toys, doing dishes etc maintenance.) I know, I'm sad.
Anyway... Here it is:
Our living room.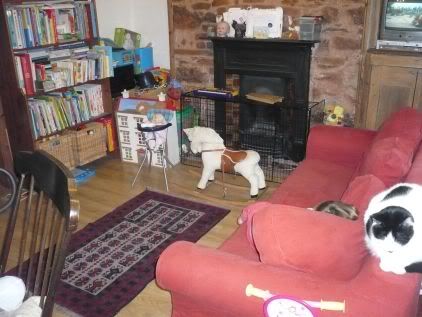 That sewing machine table was my grandmothers... The armchair too. (Apparently my uncle used to have to sit on it on timeout!) We had it reupholstered before moving to the UK, but the cats have been using it as a scratching post...
The photos on the wall are all family photos and that poster was found for me by Evi, days before we moved to the UK...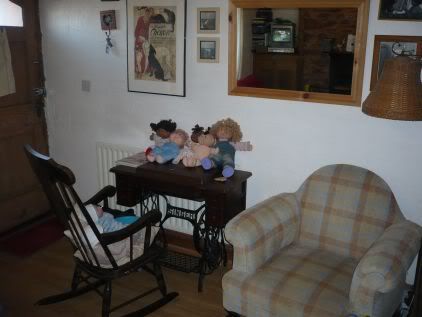 Our kitchen table. The bookcase next to it is a permanent mess-magnet... Trying to work on it, not succeeding!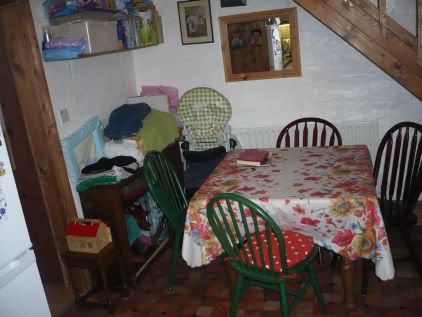 Aaaand the other side of our kitchen, with Matilda's artwork on the cupboards! The "curtains" over the cupboards are a favourite, allow me to stash all sorts of things back there.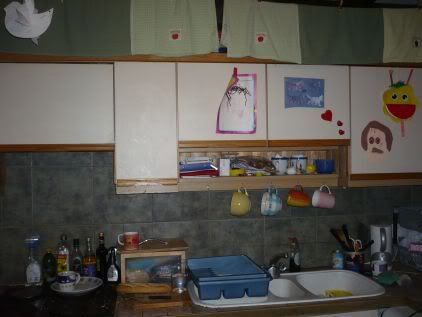 In the interest of full disclosure, this is where we keep our coats and shoes. The cat litterboxes are there too.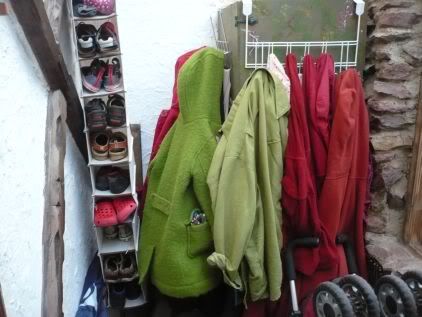 Our bathroom.
Our main bedroom. The little single bed next to ours is Matilda's. I love these duvet covers, they make it look like one giiiiiant bed.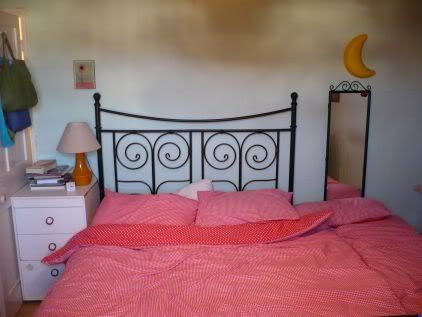 And the kids bedroom. Philip sleeps in the bottom bunk now.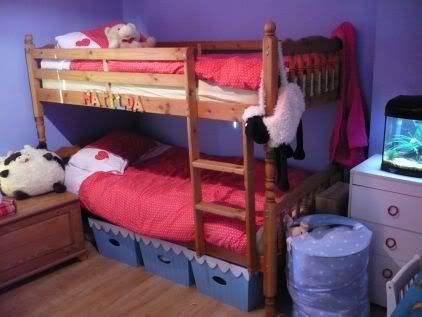 I love that old school desk that we rescued from the curb! It's our art desk now.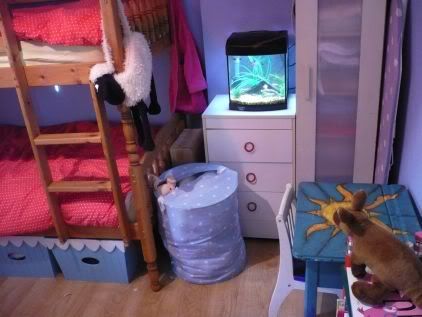 The cot is functioning as general storage at the moment! Hopefully it will be used soon... If the child we adopt is too old for it, I also have a toddler bed ready in the loft that can go in the same space.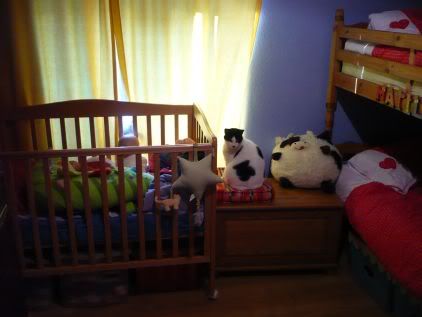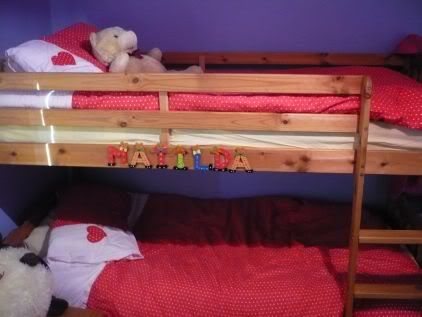 And there you have it... Our house!