I hope everyone had a nice Christmas. We visited Peter's parents (no photos, sorry!) and also spent some quiet time at home (as quiet as it can be with the little terrors running around!)
Matilda took place in her very first nativity play in December. She was a "carol singer." (Great, because her costume was normal clothes plus scarf and gloves!) Here are some grainy photos of her debut: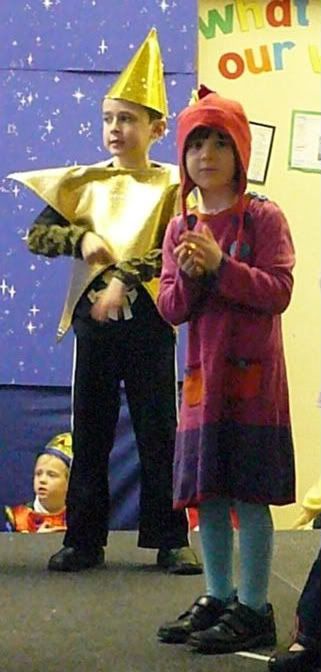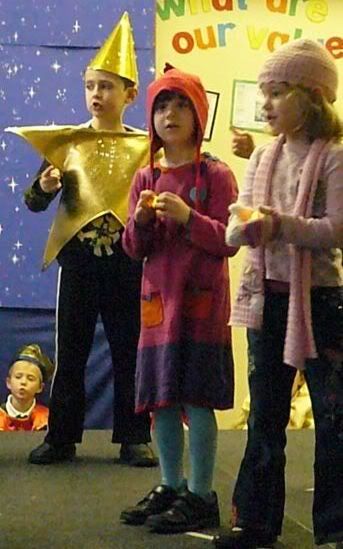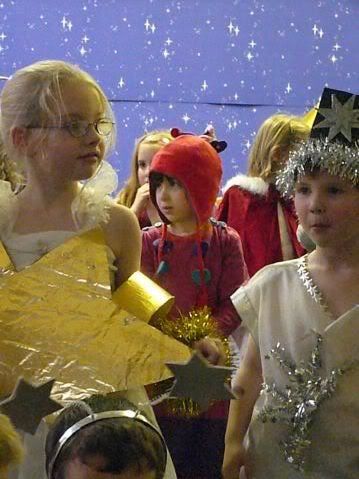 It snowed here last week, and schools have been closed for the past 2 days (YAY! Peter said I was more excited than Matilda... HE WAS RIGHT!) This is going to give everyone who lives anywhere where it ACTUALLY SNOWS a good laugh, but we had to take the kids out for the obligatory snow photos: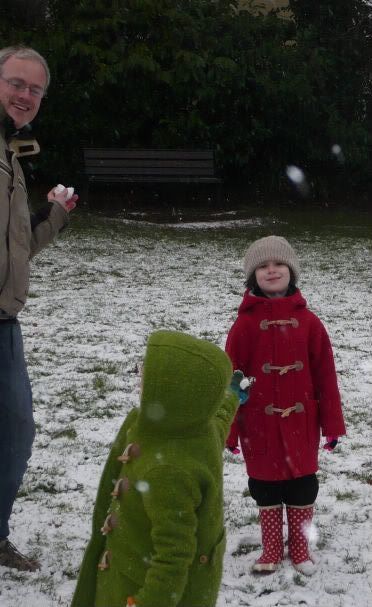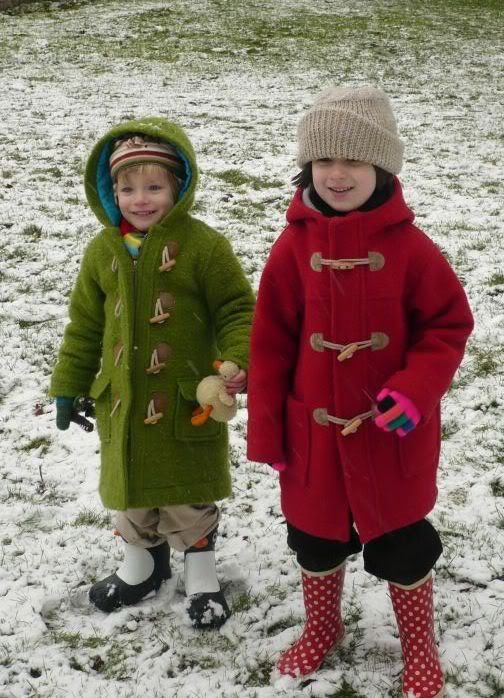 Philip throwing snowballs: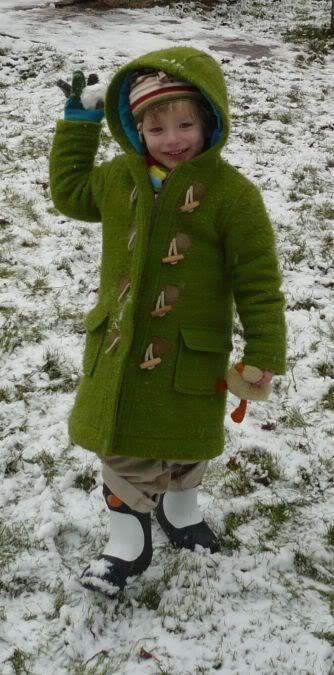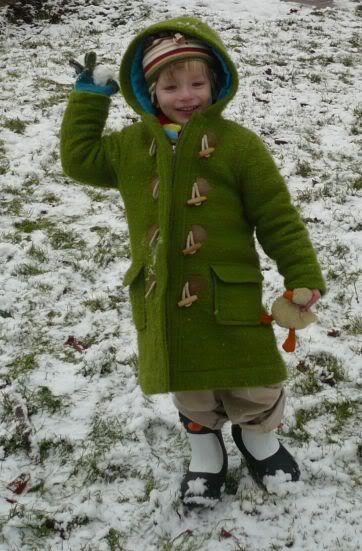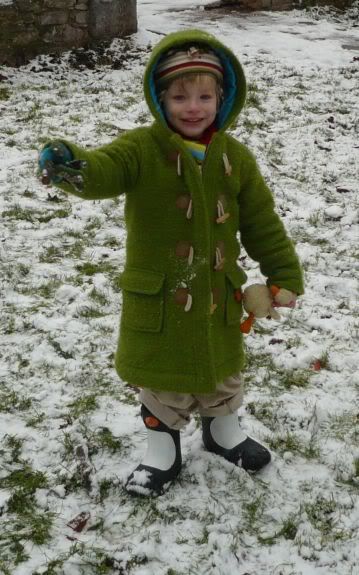 And just looking cute: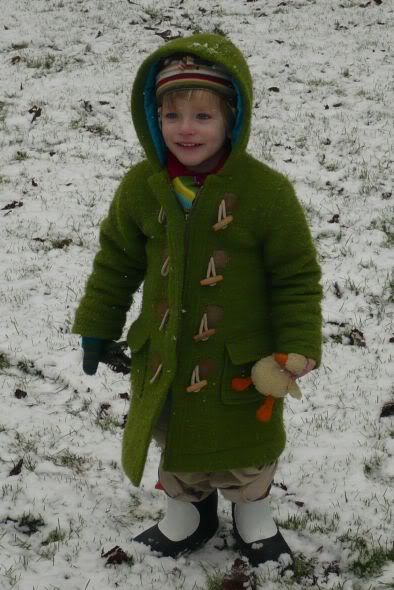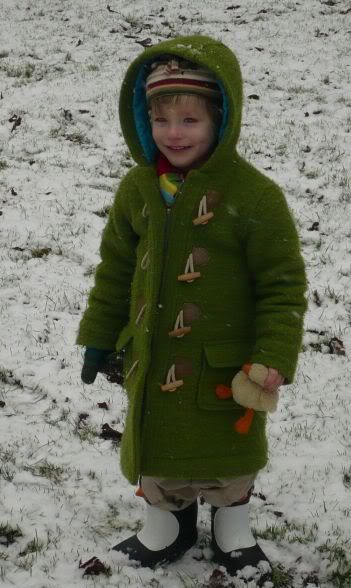 Matilda looks like she's having a good time: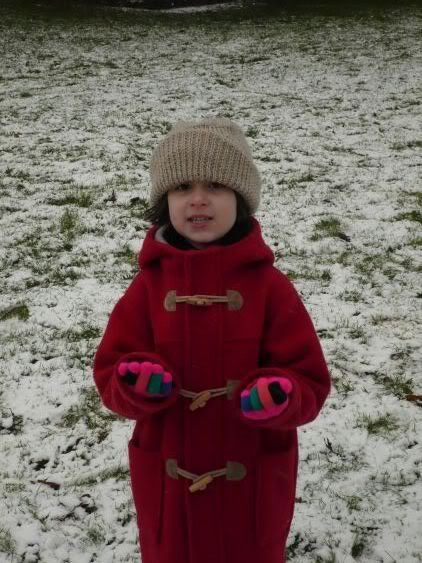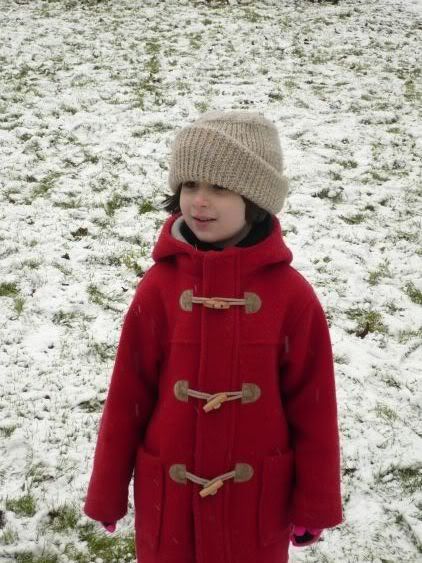 But really, she wasn't that crazy about the snow...This is what she looked like most of the time: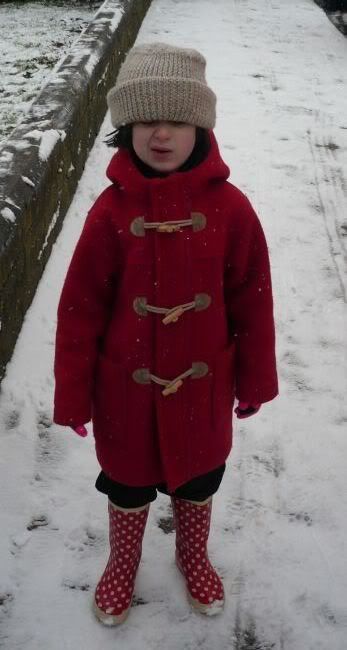 Recent Matilda-ism:
While sitting on the table:
Matilda: "Look, I have two spoons!"
Peter: "Yes, and Philip has two spoons too."
Matilda: "Yes! Two spoons and two spoons make...Four spoons! See daddy, I answered your question before you asked it!"
Peter: .....
(Me thinks we're getting a bit predictable around here!)
She's very difficult to photograph now though... She just gets this huge, fake smile plastered on her face every time I whip the camera out. And then keeps running around to see her photo on the screen. Silly girl!
Philip-isms:
Well, Philip doesn't really have funny conversations
per se
. But he makes us laugh all the time... Every day is a hoot when he's around! He's becoming such a little clown... And loves making people laugh. His jokes include random renaming of objects and persons:
Philip, holding his penguin
Me
: Philip, what's that?
Philip
: It's a giraffe! *giggle giggle giggle*
Conversations with his genitals:
Philip, lying on the changing matt without a nappy, legs splayed open:
"Hello Mummy! My name is willy... What's your name? (After I put a nappy on:) Oh! I'm hiding! Bye bye!
And impersonations of famous tv characters. Here he is being the
Cookie Monster
:
(Admitedly a slightly half hearted attempt because I pleaded with him to do it on camera... When he is the one starting it the performance is much superior!)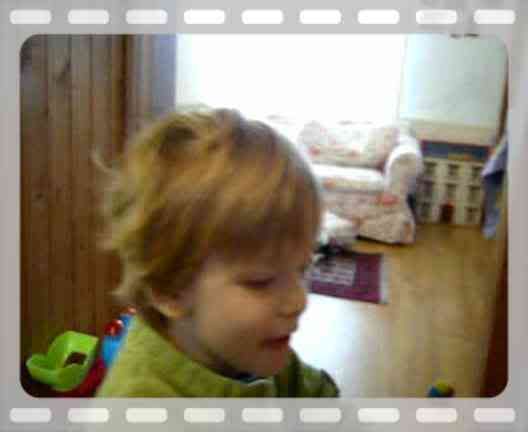 Bed head Philip (just woken up:)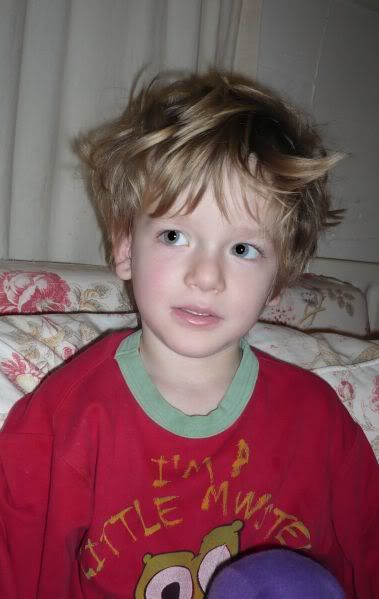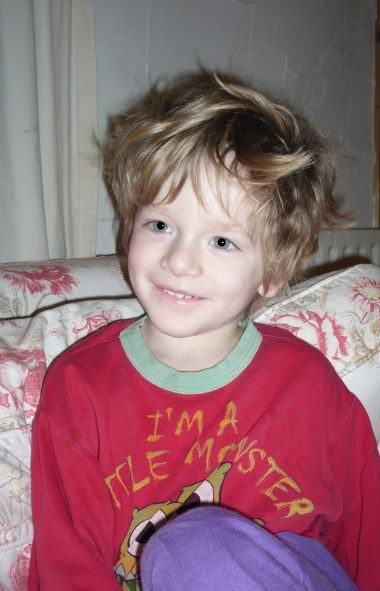 And some more video cuteness: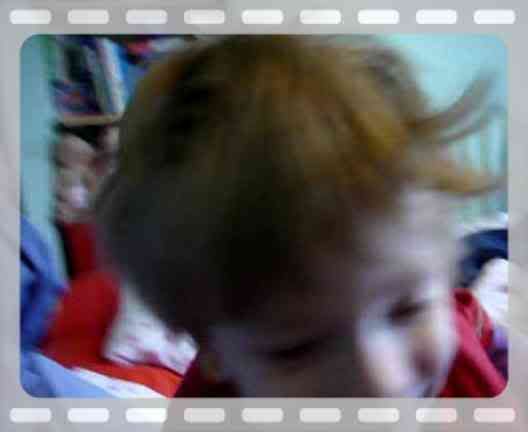 That "butt five" cracks me up (oh nooo... she didn't really say that?!)
I love this kid!