Look what Teddy learned to do:
Last night, waving (it looks a bit random, but he was getting bored with doing it by the time we got the camera.)
Today, clapping. (Sorry my hands are in the way, my friend Maggie was holding the camera. You can still see his hands though.)
My New Year's resolution for 2011 is to love myself more. I realised I've fallen in a rut, where I became very self conscious about how I look and how much weight I've gained, to the point that I was actually unwilling to post photographs of myself on this blog, because I didn't want people who hadn't seen me in person in years to see the difference. Well, that is going to change! Here is my manifesto:
1. I am healthy, happy and loved. I do not care how much I weigh. What other people who are not my family might or might not think about me does not matter. To reinforce this point, I will begin to post more pictures of myself on here.
2. I will stop caring about losing weight. I will NOT NOT NOT focus on how much I weigh. Instead, I will try to make sure I stay healthy and active. I already live in a four storey house and have a dog that I walk. Matilda and I are also joining a belly-dancing class together, starting next week. :) If I end up losing any weight through it, fine. If I don't, that is also fine.
3. I will keep reading HAES (Health At Every Size) material like
this
and
this
to make sure my positive mindframe sticks around. I will also surround my self with images of
happy
,
positive
people with "extra padding"
I know all this sounds a bit weird, but hey, what else is new, right? :)
I rewarded my self by buying some nice new clothes... And comfortable too!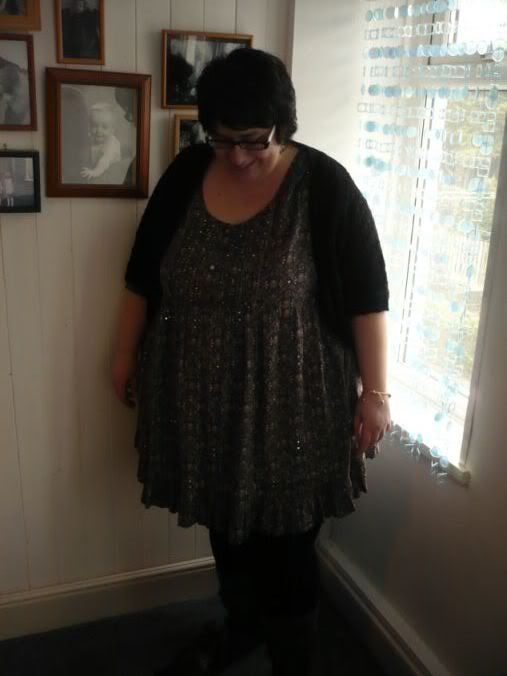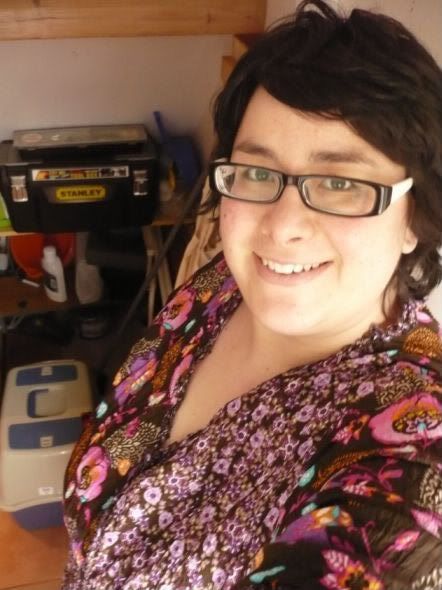 (Ignore Peter's toolbox in the background, that was actually the brightest place in the house so that's where I took the picture.)
Last weekend, we took Bingo to a nearby beach. We met some other doggy friends there, and took a very wet and muddy Binki home a few hours later.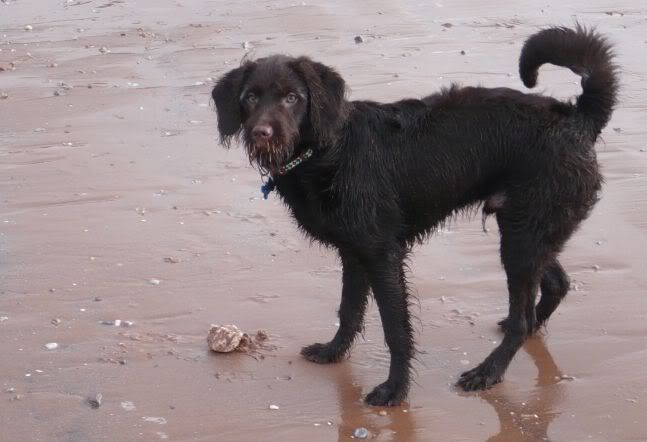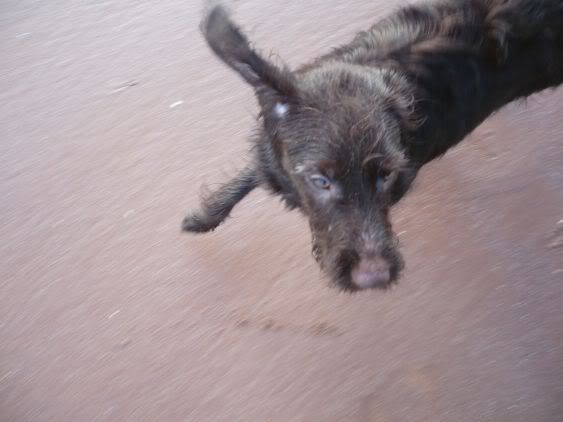 That's all for now, I'll try to avoid taking months to the next post!