Nanny and Pop Pop came a couple of weeks ago to celebrate Philip's birthday.
He wasn't very impressed about having to wait for us to sing Happy Birthday before he was allowed to eat his cake.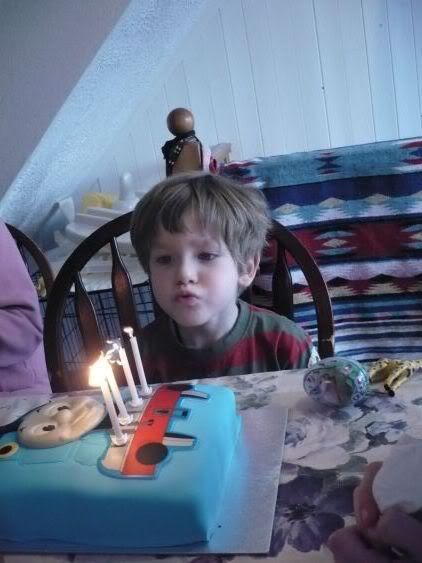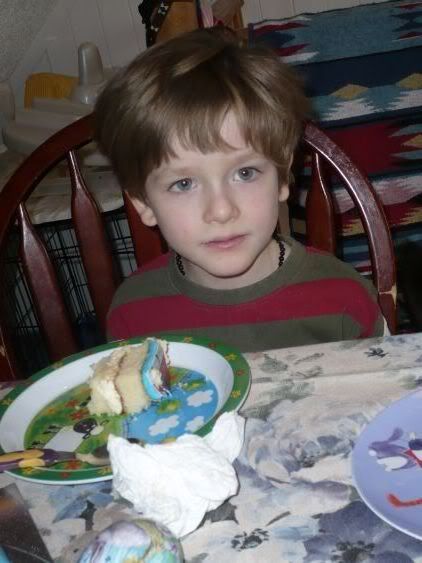 This is Philip's "trying to be serious" face... Peter was trying to make him laugh, and Philip was trying to stay cross: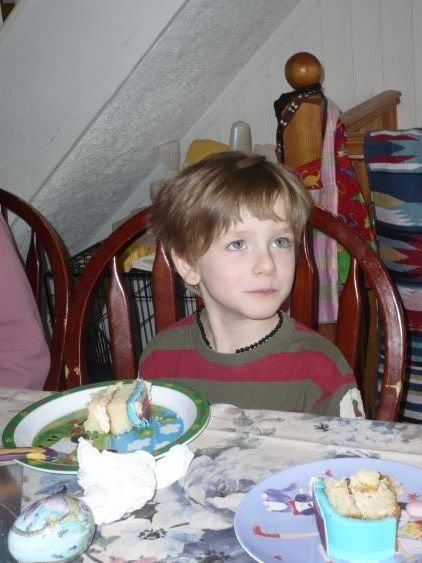 So funny to think that 4 years (and 15 days, but who's counting?) ago I gave birth to this: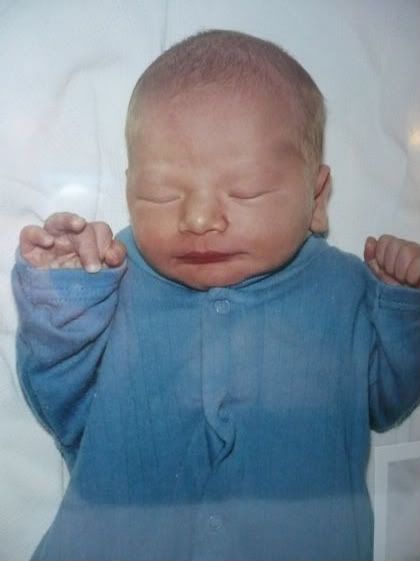 Teddy enjoyed the visit too... He gets very animated these days (and check out those teeth!)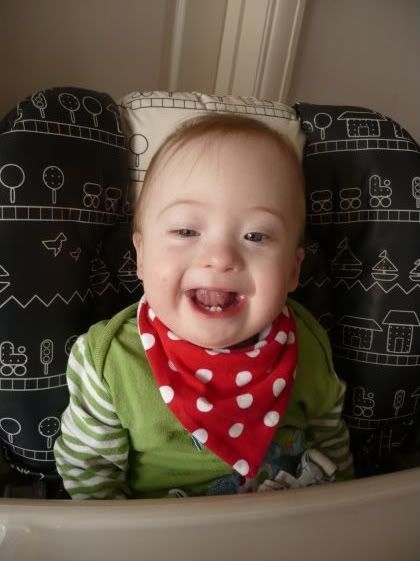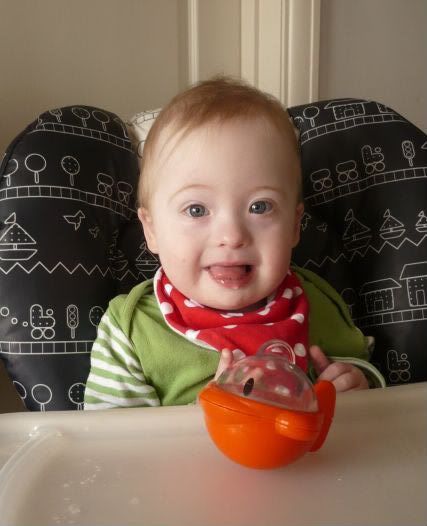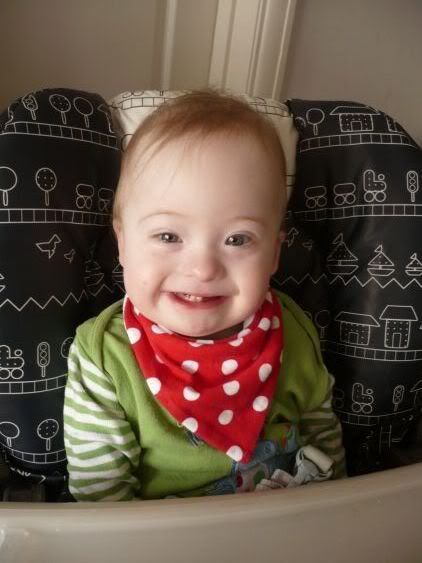 Bingo just wanted to relax after they went home ;)
Today I made (yet another) effort to take a good photograph of Philip's eyes... I just love his eye colour. Pip was very entertained by my efforts and made lots of his trademark funny faces: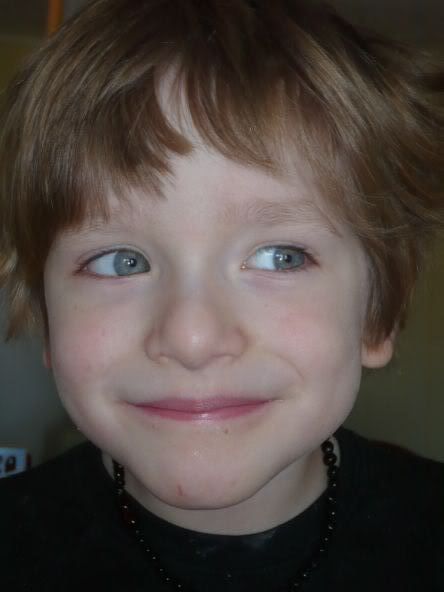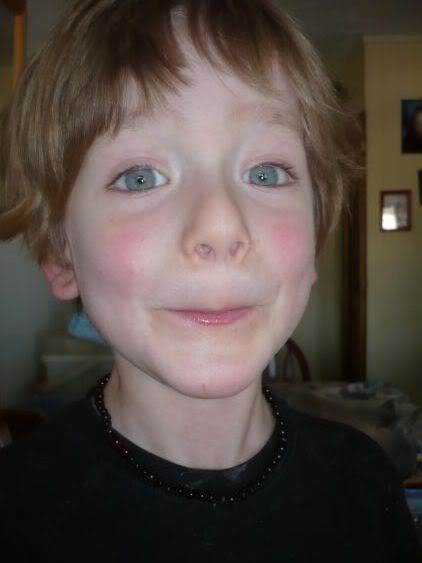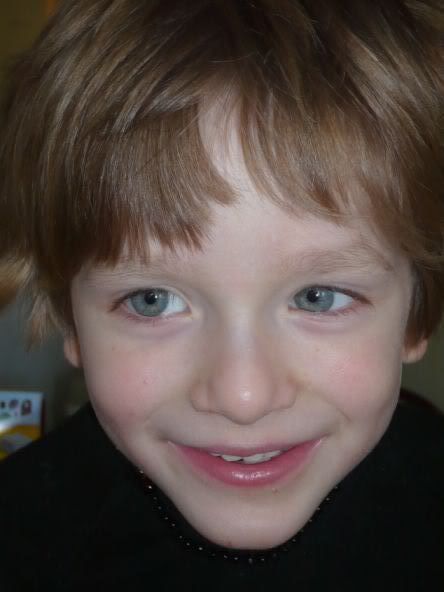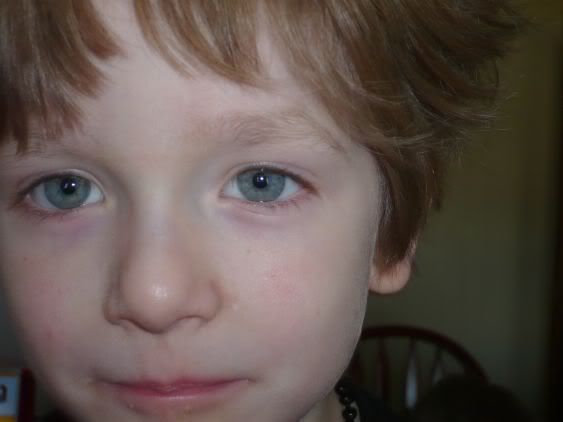 I managed to snap a few photos of my other two loves too: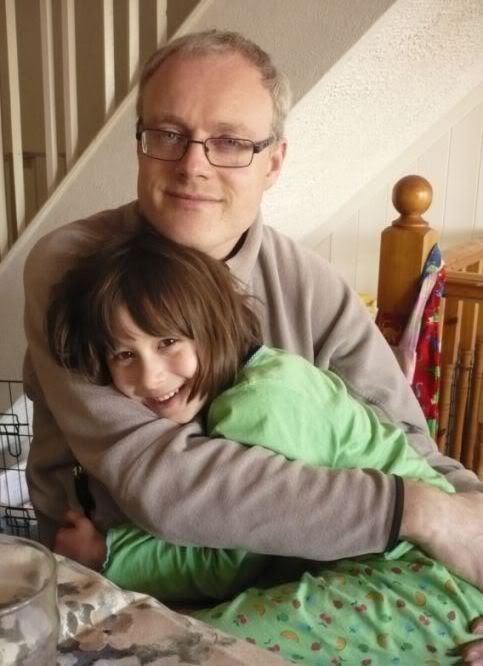 Podge hates being left out of photographs...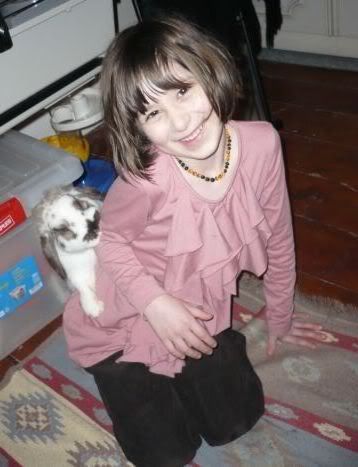 When the doorbell rang mid-feed, Matilda saved the day: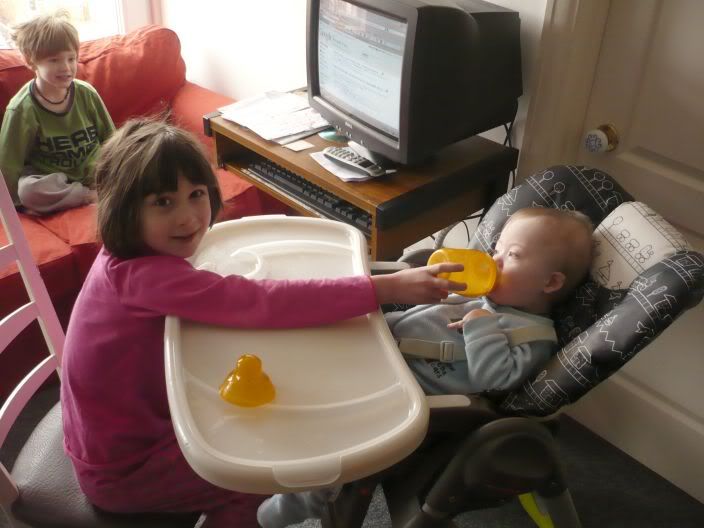 And finally, this is where Scrabble chooses to sleep every night. Matilda calls him "King Cat." (I guess that makes me the pea under his mattress?)