How did it happen?
When did my babies become so big?
Teddy is learning how to stand and has a shiny new
Standing Frame
from his Physiotherapist, and big-boy blue
Piedro Boots
to support his ankles. (Is it silly that I got all excited and emotional because Teddy was getting a standing frame? It felt like it did when the older wo started walking! Such a big step towards toddlerhood...)
Not only that, but his sitting is so good now, that they took away his
Panda chair
and
Corner Seat
and gave him a swanky big-boy chair and table to sit on instead. (I had to laugh when the OT asked timidly if we minded the chair being pink.)
Here he is sitting in his chair looking so grown up: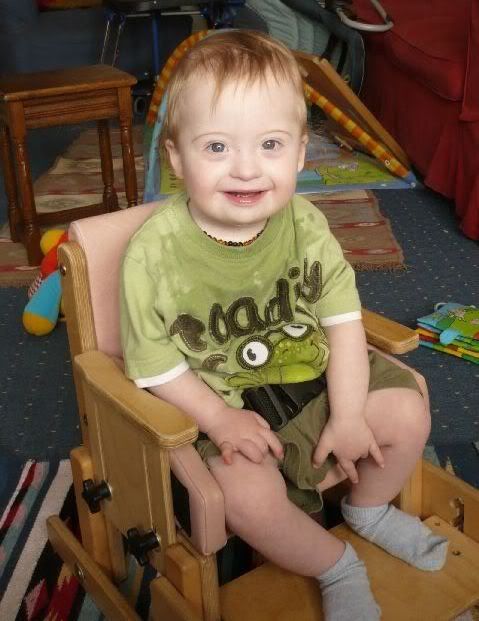 When did Philip get old enough to start learning how to read?
And when did Matilda start looking so grown up?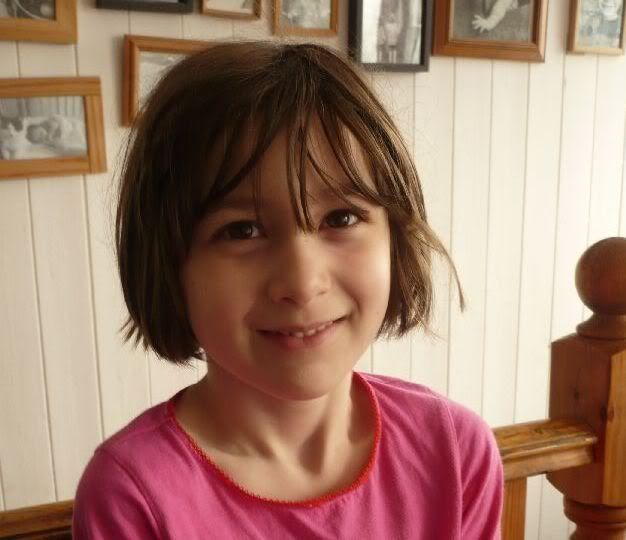 I took Matilda to her swimming lesson last week (usually Peter takes her.) I was watching through the window from the waiting area, and for the entire 30 minutes the lesson lasted, I could see her mouth moving. At the end, I asked the teacher "Did she stop talking at ALL?" Her answer: "No.
She's the chattiest student I've ever had
." (This made Matilda feel very proud of herself for some reason.)
What?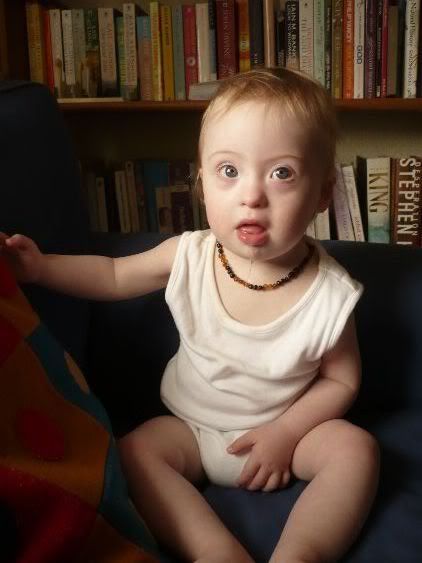 You want to kiss my delicious cheeks?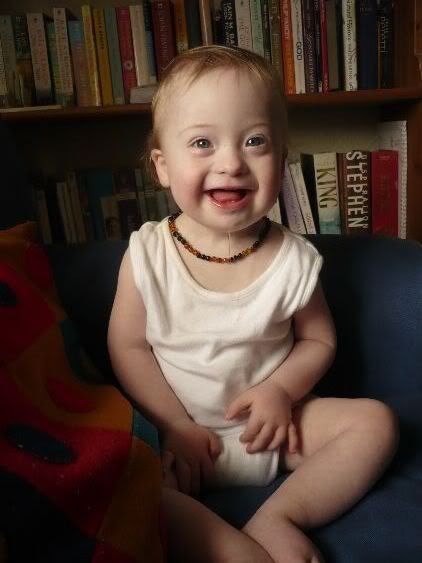 Oh go on then!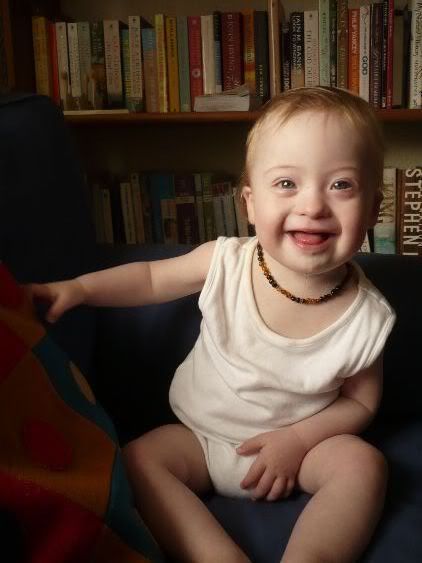 And in case you are wondering why there are so many more pictures of Teddy than the other two, here is what happens when I tell Matilda and Philip to
"Smile!"