Matilda lost her first tooth: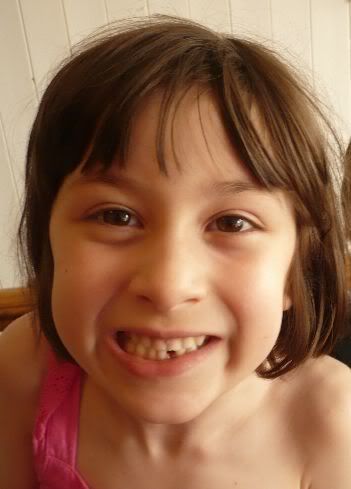 Unfortunately she was deep in her imagination at the time so she just took it out of her mouth and threw it away without even realising (clearly a child of mine.)
Luckily the Tooth Fairy was understanding after Matilda wrote an explanatory letter: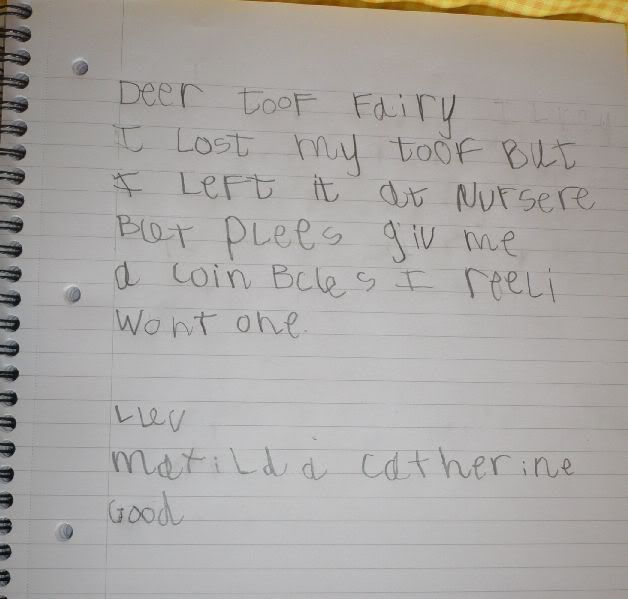 Matilda quote of the day:
"Luckily my other tooth is wobbly now so I'll get more money soon!"
Philip went for his first taster session at school. But not before a very successful (if I say so myself) photo sitting!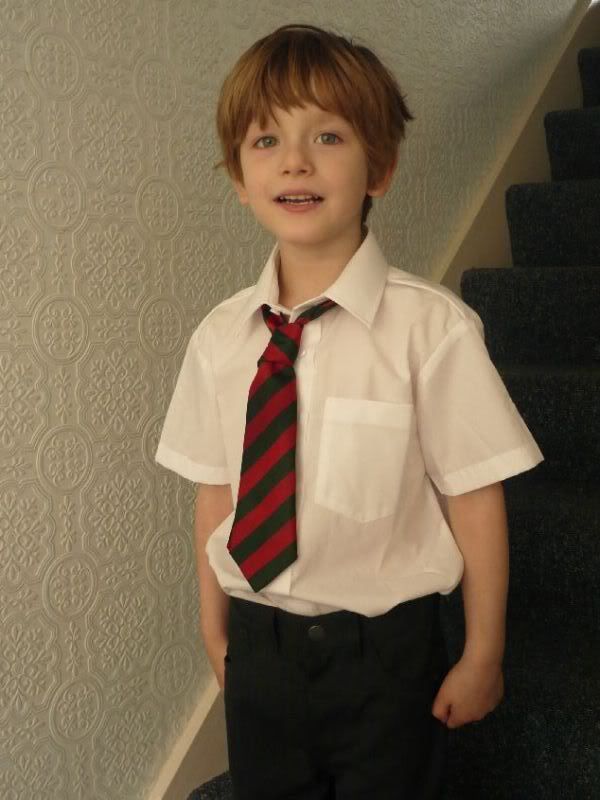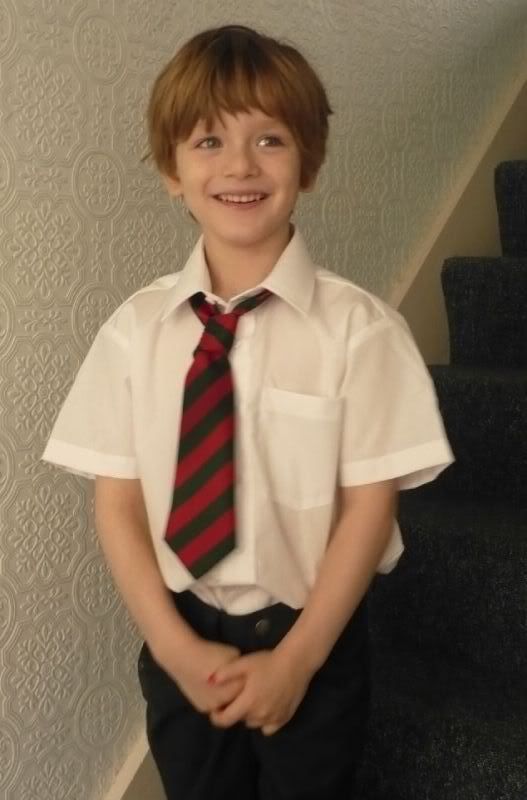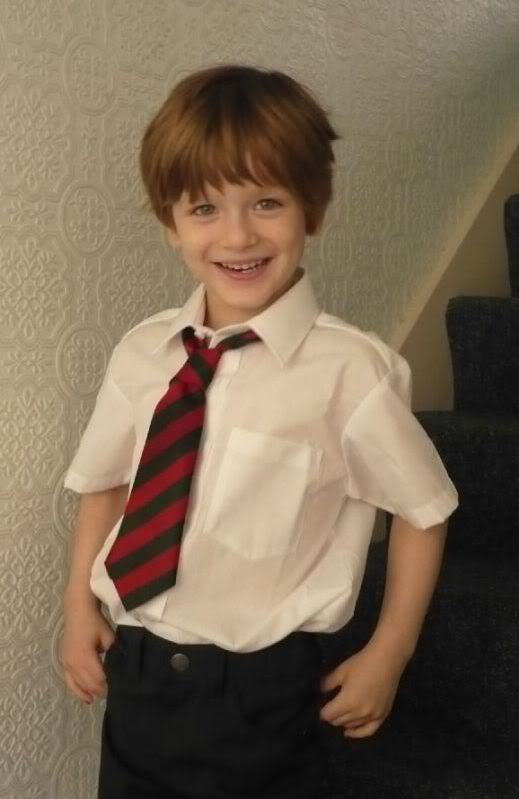 "Enough photos now, please!"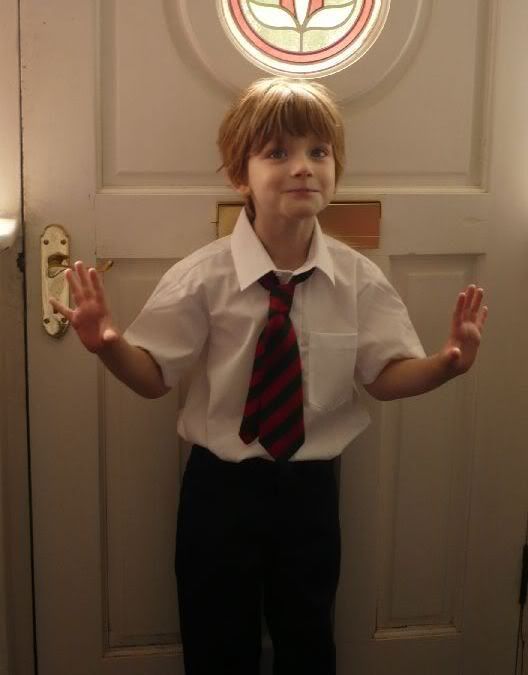 Teddy has been practising how to take turns in polite conversation:
And Bingo had his first birthday!
Somebody call my name?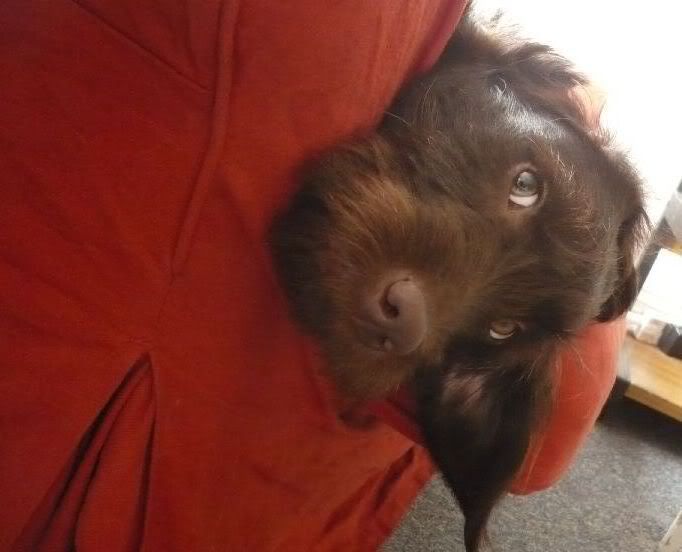 This looks yummy!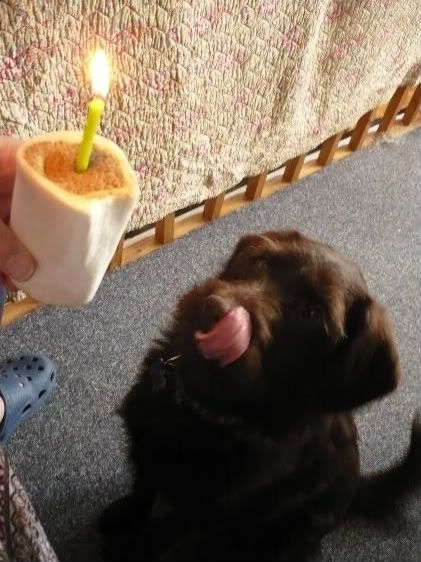 What do you mean "Blow the candle?"